Meta Cuts VR Headset Prices to Boost Flagging Demand
Meta Platforms Inc has lowered the prices of its virtual reality headsets, the Meta Quest Pro and Quest 2.
---
Meta Platforms (NASDAQ: META) Inc has cut the prices of its virtual reality headsets in the hopes of boosting demand for its VR hardware, which has not gained the expected traction in the metaverse. The company's flagship Meta Quest Pro will now sell for $999, down from its initial price of $1,499, while the Quest 2 256 GB version will be available for $429, down from $499. This announcement was made by the company's CEO, Mark Zuckerberg, in a broadcast on Instagram.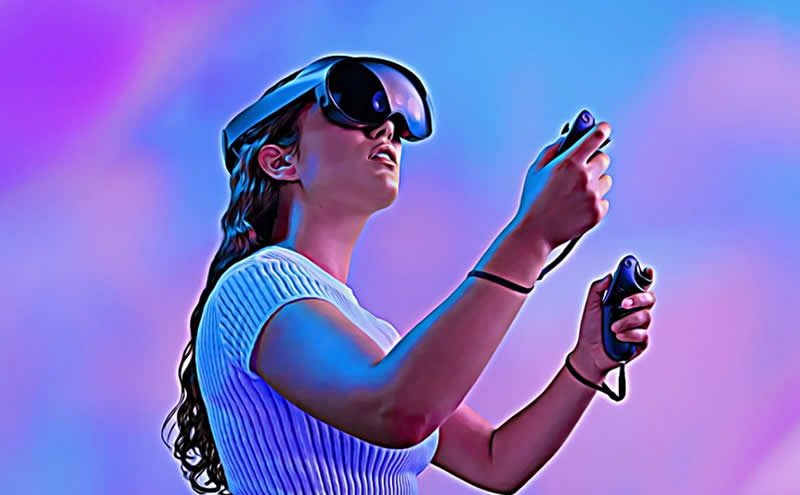 The lower sales of the Quest 2 headset have been cited as the reason behind a 17% drop in fourth-quarter revenue for Meta's Reality Labs unit, which includes VR-related offerings. In 2022, this division incurred losses of $13.7 billion, and over $10 billion in 2021.
Investors have criticized Meta for investing heavily in a metaverse that has not yet produced the anticipated benefits. The company launched the Quest Pro, its most advanced VR headset, late last year. This headset is equipped with outward-facing cameras that capture a 3D livestream of the physical environment, allowing users to create unique experiences such as hanging virtual paintings on real-world walls. The Quest Pro was aimed at creative professionals such as architects and designers.
Meta has recently revised its strategy for the metaverse and is focusing on cost-cutting. The company has projected billions in savings for this year and has named 2023 the "Year of Efficiency." While VR headset capabilities have improved in recent years, their adoption beyond the gaming community has been slow. Tencent, the world's largest video game publisher, recently abandoned its plans to enter the VR hardware market, but it is reportedly in talks to distribute Meta's Quest line of products in China.