Three Cryptocurrency-Related Stocks To Dump Now
We believed that cryptocurrency prices, especially Bitcoin and Ether, were immune to the economy's crash. Now we all know better.
---
If you have some cryptocurrency on an exchange, it is no longer news that Bitcoin and most altcoins are falling. Bitcoin and Ether have already fallen to lows never seen before. Bitcoin ranks as the most capitalized token, while Ether ranks second. Bitcoin has lost more than 70% of its value from last year's highs, and Ether has followed suit, down 75% from November highs. In November, Ether sold for $4,527. Now it is worth $1.069.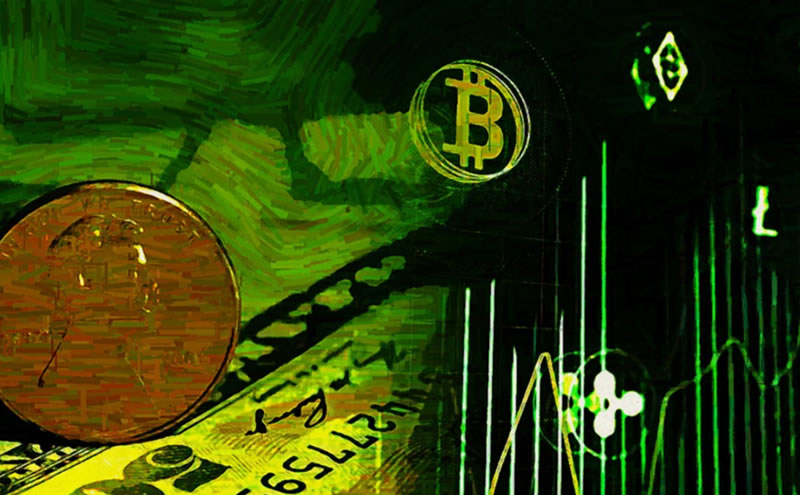 We believed that cryptocurrency prices, especially Bitcoin and Ether, were immune to the economy's crash. Now we all know better. The recent fall in cryptocurrency prices is related to the broad sell-off in the US stock market. This sell-off resulted from inflation that is getting higher every day and the hawkish stance of the Fed. The Federal Reserve just announced another interest rate hike to stem inflation. The cryptocurrency market reacted negatively to these events.
Also, there were jitters in cryptocurrency quarters when Celsius Networks froze withdrawals. Celsius Networks is a firm that lends cryptocurrencies. It acts as a cryptocurrency bank. The network said it decided to stabilize liquidity and operations. They also opined that they were working in the best interests of depositors. Celsius has more than $11 billion worth of cryptocurrency investments.
Crypto-related stocks are falling with the disruptive cryptocurrency. As the prices of cryptocurrencies fell, the stocks tied to them also plunged. Risk aversion has overtaken the market. Cryptocurrency stocks are generally seen as risky assets. We will highlight three cryptocurrency-related stocks that have fallen the most. As a wise investor, avoid them at all costs.
1 - Marathon Digital Holdings (NASDAQ: MARA)
Marathon Digital Holdings (MARA) deals with mining cryptocurrencies. These cryptocurrencies focus on the blockchain ecosystem. It also helps clients generate new digital assets. MARA receives profits in Bitcoin for providing computing power for mining Bitcoin and related investments. But we all know that Bitcoin has slumped by about 70% this year. That is the same story with MARA.
Year-to-date, MARA has lost 79% of its value. The latest news from the CEO, Fred Thiel, was that he was open to some firm acquiring the company. That is an indication that the company is in the red.
MARA has been increasing its mining capabilities in the area of mining Bitcoin. So it's no brainer why they're one of the most hit crypto stocks currently. The company has about 133,000 operational mines all over the world. Also, it mined about 400 BTC in February. and has mined countless BTC for clients. But because its fortunes are tied to Bitcoin, it is getting less revenue even though it is expending enormous energy on mining Bitcoin.
For now, avoid this stock or if you have it, dump it.
2 - Riot Blockchain Inc. (NASDAQ: RIOT)
Riot Blockchain is in the mining business as MARA. However, with the slump of Bitcoin, its fortunes are also dwindling. Year to date, it has lost 80% of its value and now sells for $4.64. RIOT would make a good buy if a crypto recovery were possible in the short term. It has invested heavily in mining equipment and has assets totaling more than $1.5 billion. But a rally in the cryptocurrency market is not foreseen for the short term. That makes RIOT a very risky investment.
The company's mission statement says its business is to support blockchains. It also provides investment opportunities for blockchain ecosystems. But many people are wary of those opportunities right now. RIOT has been among the crypto-related companies suffering from that phenomenon.
3 - Coinbase Global Inc. (NASDAQ: COIN)
In this economic climate, Coinbase is in the wrong business. People are nervous about investing in or trading in cryptocurrencies. Recently, many investors lost about $42 billion when TerraUSD and Luna, two linked crypto assets, fell to nothing. Coinbase depends on the positive perception of cryptocurrencies to survive. Right now, the perception is broadly negative.
Coinbase makes revenue from fees charged on its exchange. The trading volume has dropped significantly since the start of this year. So, Coinbase is losing money. Its value has fallen 80% year to date, and investors are dumping the stock.
This stock is a no-go area for now until the economy improves.
Holding these three stocks and hoping for a return to their previous highs is wishful thinking.