Cost of Housing is High; Invest in These Housing Stocks for Profit Instead
These aforementioned stocks have great potential for both mid and long-term investments.  Which are you considering?
---
It's no news that the cost of housing is on the high side in the U.S., and affordability has fallen to low levels since Reagan was in office. The 30-year fixed mortgage rate shows that mortgage rates are currently over 6 percent.
Don't feel bad if you cannot afford the cost of housing now. Have you considered investing in housing stocks? Probably in a few months from now, the value of your stocks could buy you a good house.
There are many competitors on the U.S. stock exchange listings for housing stocks. That said, we are only interested in a few that stand out among the rest based on certain qualities such as Performance details, P/E ratios, and CAGR growths. Based on these qualities, some of the housing stocks considered are: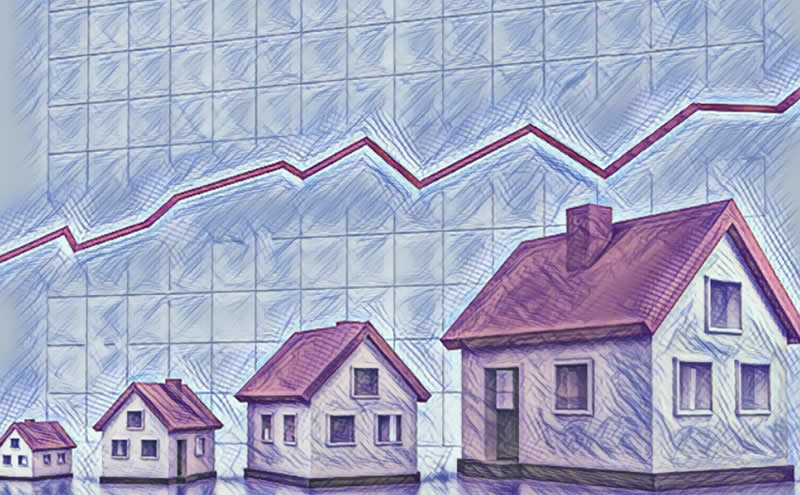 1 - Lowe's Companies, Inc (NYSE: LOW)
Lowe's company is a unique world-class home improvement company with headquarters in North Carolina, the United States. There are 53 hedge fund holders in this company. Services include selling products for flooring, millwork, painting, and plumbing used in home improvement.
With about 2,000 stores in the U.S. and Canada, Lowe's Company (NYSE: LOW)is the largest home development company in the world. The firm's forward P/E ratio is 14.2x, lesser than its previous P/E ratio of 20.8, indicating a discount value.
Its dividends have grown by 19% CAGR in the last 5 years, and a healthy 26% payout ratio rewards investors. The company currently pays a $1.05 dividend per share for a 2.12% yield.
The share price target was raised by Truist to $263 from $237 in August 2022 due to observe growth in sales and profit. 53 of the 895 hedge funds part of Insider Monkey's 895 hedge fund survey for Q 2022 had held a stake in the company.
The company's largest investor is Bill Ackman's Pershing Square, which owns 10 million shares worth about $1.7 billion. Despite all odds, the steady growth pattern of this company stock is a solid reason to consider buying it.
2 - Builders FirstSource Inc (NYSE: BLDR)
Builders FirstSource is a home building company that provides construction materials and services to home builders. The firm's headquarters is located in Texas, United States of America.
Builders (NYSE: BLDR) reported a remarkable Return On Capital Invested (ROIC) of 43% - more significant than its WACC ( Weighted Average Cost of Capital),proving that potential investors should consider the firm. A consensus share price target of $97.21 for an upside compared to the current share price of $61 has been reached.

Stifel raised the company share price target to $92 from $87 in August. Christopher Shackleton and Adam Gray's Coliseum Capital are the most prominent investors possessing a $347 million stake from 6.4 million shares. Following the analyst's consensus, it is advisable to buy Builders FirstSource stocks.
3 - Lennar Corporation (NYSE: LEN)
Lennar firm is one of the largest top home builders in the United States of America. They offer various products and services, which include: sales of detached and single-family attached homes, sales and development of residential land, and multifamily rental properties.
It reported a 59% net income growth during Q2 when the market was experiencing a downturn. Thus, making it a suitable stock to add to your portfolio due to its resilient nature.
With deliveries and backlogs increasing by 14% and 16%, respectively, the company is resilient in a harsh macro environment. The company's report shows that its net debt to capital dropped to 13% from 32% in 2019, indicating growth. It also pays 38 cents in dividends for a 1.9% yield.
Lennar Corporation's share price target was $82 by BofA in August 2022. The company's largest investor is Edgar Wachenheim's Greenhaven Associates, possessing 9.3 million shares worth $657 million. This stock possesses great potential and should be placed on the watchlist for purchase.