Li Auto Inc. (LI) shares hit new 52-week high after quarter revenue beat expectations
The company expects vehicle deliveries in the range of 11,000 to 12,000 for the fourth quarter
---
Li Auto Inc. (LI) on Friday announced its first quarterly results after going public. The China-based electric vehicle maker posted wider-than-expected loss. However, its quarterly revenue beat consensus estimates, sending its shares up more than 5 percent this morning.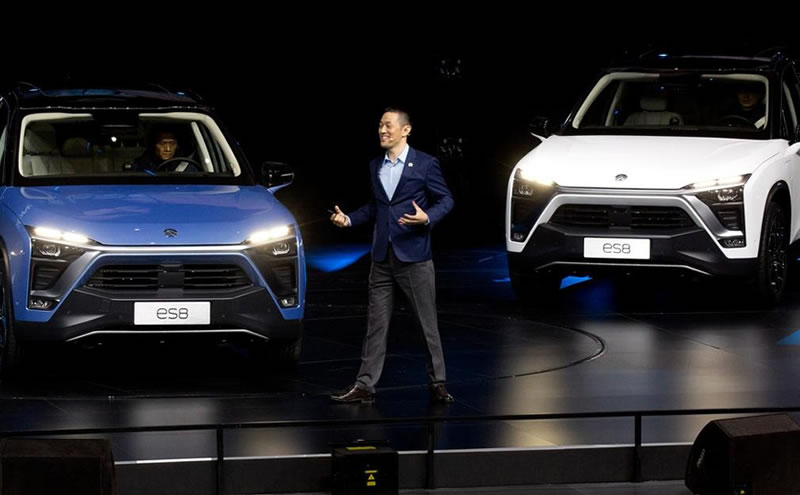 The company reported a loss of 320.7 million yuan, or 0.52 yuan per share for the three-month period ended September 30, as compared to a loss of 0.38 yuan per share forecasted by analysts. Revenue rose to 2.51 billion yuan in the quarter, easily beating analysts' average estimate of 2.42 billion yuan, as vehicle deliveries continue to increase.
Speaking on the results, CEO Xiang Li said in a statement "this is our first quarterly earnings release as a public company, and we are pleased to announce robust third quarter results reflecting not only our strong growth momentum driven by the outstanding value proposition of our products, but also our relentless pursuit of operating efficiencies."
Operating cash flow in the quarter rose to 929.8 million yuan, up 105.8 percent from 451.7 million yuan in the second quarter. The company's gross margin in the quarter rose to 19.8 percent, as compared to 13.3 percent in the prior quarter.
Its vehicle deliveries jumped 31.1 percent to 8,660 in Q3, as compared to 6,604 in the second quarter. Li Auto said it expects its growth momentum to continue in the current quarter. It projected vehicle deliveries in the range of 11,000 to 12,000 for the fourth quarter.
Shares of Li Auto Inc. ($34.17|-2.65%) hit a new 52-week high of $40.80 this morning after the company released its third-quarter results. Overall, LI stock has performed well since going public, as its share price surged nearly 108 percent during the period, including today's gain.
LI stock is currently trading on a heavy volume of 112 million shares, significantly higher than its daily average volume of just 11.75 million shares, making it one of the most actively traded stock of the morning.
---