Kellogg to split into three separate public companies
Kellogg just announced plans of splitting into three independent public companies. Here's everything you should know.
---
Shares of Kellogg Company Inc closed the regular session up 2.0% on Tuesday after the Michigan-based company confirmed plans of splitting into three separate food businesses. Founded in 1906, the American multinational is a food manufacturer that's behind notable brands like Pringles and Corn Pops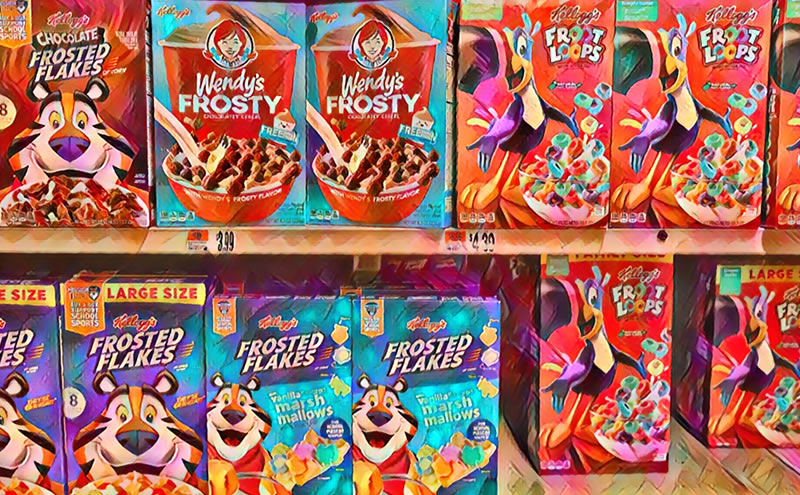 Details on each of the three companies
The first and the largest of its three businesses will be "Global Snacking" that is expected to generate roughly $11.4 billion in sales. It will include international cereals and noodles, frozen breakfast, and snacks.
The second company, "North America Cereal", will likely see $2.40 billion in sales. As the name suggests, it will focus entirely on cereals in the United States, Canada, and the Caribbean.
Last but not the least, Plant Co, surrounding Morningstar Farms will be the pure-play vegetarian food company with sales of up to $340 million. In the press release, CEO Steve Cahillane said:
"Kellogg has been on a successful journey of transformation to enhance performance and increase long-term shareowner value. This has included re-shaping our portfolio, and today's announcement is the next step in that transformation."
Cahillane will lead Global snacking
Cahillane will continue to head the Global Snacking division once the split is complete, which is expected late next year. It will also focus on acquisitions to further expand its global footprint.
Executives for the other two that made up 20% of Kellogg's revenue last year will be named in the first quarter of 2023. CEO Cahillane added:
"These businesses all have significant standalone potential, and an enhanced focus will enable them to better direct their resources toward their distinct strategic priorities. In turn, each business is expected to create more value for all stakeholders, and each is well positioned to build a new era of innovation and growth."
Companies to get new names
Each of the three companies will get a new name, to be announced at a later stage. Goldman Sachs and Morgan Stanley & Co LLC are serving as lead financial advisor for the spin-offs. Kellogg has picked Kirkland & Ellis LLP as legal advisor.
Updates on the spin-offs will be provided through a dedicated website unleashingourpotential.com.
The stock that trades at a PE multiple of 15.34 is up roughly 5.0% versus the start of the year 2022. Kellogg Company currently has a market capitalization of $23 billion. Wall Street, at present, rates Kellogg at "hold" with an average price target of $71 a share that translates to another 5.0% upside from here.