Three bank dividend stocks that are performing well this periods
Here are three well-performing bank dividend stocks that you should consider. 
---
Every investor who has gone through multiple economic downturns knows that bank stocks are cyclical. Banks also make the situation worse. They need to leverage the deposits in their vaults. That is how they earn profits. Also, when banks loan the deposits in their vaults, they depend on the macroeconomy to succeed. Banks do lend more than 90% of their deposits. So banks are impacted by several factors. That is why some bank stocks are selective in paying dividends. Some do not pay dividends when the economy is terrible.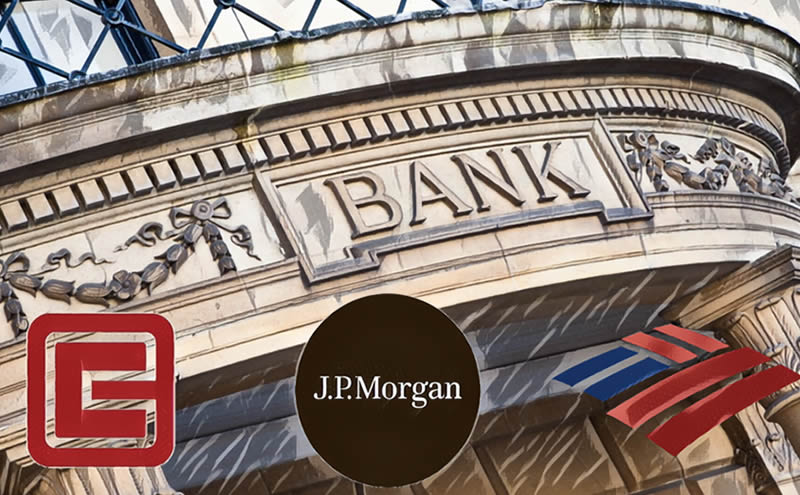 That doesn't mean you should disregard the banking industry if you are a dividend investor. On the contrary, many banks are gold mines for dividends. The best ones are well-run banks with solid balance sheets. Here are three well-performing bank dividend stocks that you should consider.
1 - Bank Of America Corp. (NYSE: BAC)
During the 2008 global financial crisis, BAC was one of the most hated banks in America. It had questionable lending practices, deceptive banking systems, and outright deception. As a result, the bank was deluged with lawsuits and fines. But today, the bank has been transformed by CEO Brian Moynihan, who took charge in 2010.
Brian Moynihan oversaw and transformed a highly bloated and disorganized bank. He made BAC a leader in digital banking. BAC's dividend payments have significantly increased since 2014 to an annual dividend yield of 2.2%. This figure dramatically exceeds the S&P 500 stocks. According to Brian Moynihan, BAC focuses on creating and leading the way into the future of banking. The bank's fundamentals are excellent right now.
BAC typically pays dividends four times a year. The last payment was $0.21 per share, representing a 2.7% dividend yield. Annualized, the dividend per share is $0.84, while the earnings per share were $3.51. The bank's market capitalization in the past month has grown by 2%. This is due to the advantages inherent to banks from rising interest rates. Therefore, dividend-focused investors should consider this bank.
2 - Cathay General Bancorp (NASDAQ: CATY)
CATY is a holding company for Cathay Bank. It offers a wide range of financial and investment services. Some advantages of the bank are that it has solid growth prospects and strong fundamentals. Although it has lost 9% of its market capitalization year-to-date, the bank has grown by 5% over the past month. Moreover, more growth due to increased interest rates is on the horizon.
The bank paid a dividend of $0.34 per share in the last payout cycle. This represents a dividend yield of 3.3% and beats the S&P 500 average of 1.45%. The dividend growth is also impressive. It has an annualized dividend of $1.36 per share, representing a 7.1% increase compared to last year. CATY has increased its dividend year-over-year over the past three years with an average annual increase of 9%. Future dividend growth depends on the growth of its revenue and payout ratio.
CATY stock is a solid dividend-paying stock. It also offers investors some tax advantages along with decreased portfolio risk. As a dividend investor, consider adding this stock to your portfolio.
3 - JP Morgan Chase & Co. (NYSE: JPM)
JPM is among the megabanks in America. By asset value, it is the largest bank in America. It suffered during the 2008 financial crisis, but the bank has grown from strength to strength. While the coronavirus pandemic impacted banks, JPMorgan's stock outperformed the S&P 500.
Since 2008, the bank has increased the dividend yield more than 17 times. As a result, the bank is now attractive to many investors. Management said it is prioritizing returns to investors. The bank has a 2.6% dividend yield, which is high for the sector. But the payout ratio is low. The CEO said the bank's dividend strategy is sustainable, but the payout ratio is increasing.
It would be best if you considered JPM among your dividend stocks.