CEO Jamie Dimon: JPMorgan will take a $1.0 billion hit due to Russia exposure
JPMorgan CEO Jamie Dimon forecasts a $1.0 billion loss for the investment bank due to the Ukraine war.
---
JPMorgan Chase Inc. stock closed up by 0.5% on Monday after the bank's CEO Jamie Dimon stated that the bank's Russia exposure might cost it $1 billion.
For the first time, he detailed the severity of the bank's potential losses from the Ukraine crisis. He encouraged the US to enhance its military presence in Europe and made a request for it to adopt a plan to assure energy security for itself and its allies in his widely followed annual letter to shareholders.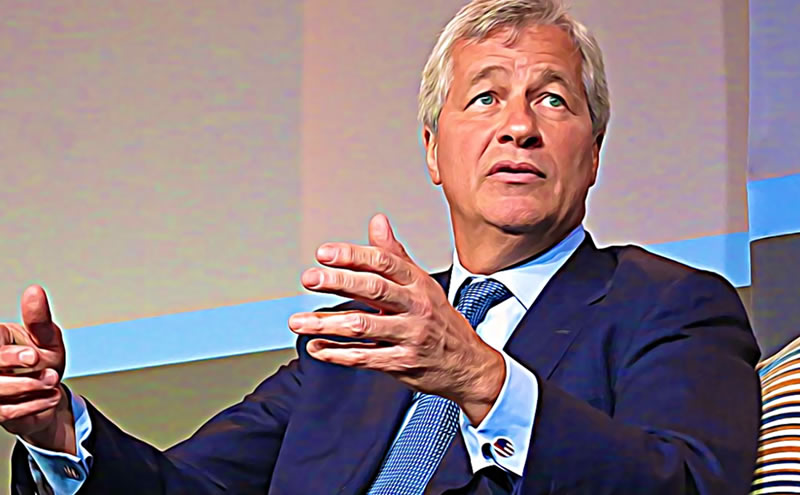 Dimon refrained from divulging a timeline
Jamie Dimon did not give a time range for the bank's anticipated Russia losses, but said the firm was worried about the indirect effects of Russia's invasion of Ukraine on companies and countries. Russia's efforts are referred to as a "special operation." In recent weeks, international banks have acknowledged their liability to Russia, but Dimon is the first high-profile world business leader to remark on the conflict's larger implications. Dimon further added:
"America must be ready for the possibility of an extended war in Ukraine with unpredictable outcomes. We should prepare for the worst and hope for the best," he wrote.
The bank also informed its shareholders that Dimon will serve as the chairman after he will resign from his position as CEO. According to the statement, which was made in a report to shareholders ahead of JPMorgan's annual meeting in May, the bank discovered that the majority of big shareholders want Dimon to stay on as chairman.
The board also stated that after Dimon leaves, it intends to split the roles of chairman and CEO as a "general policy." According to the report, many shareholders wish to divide the jobs. Looks like Dimon has made a joke of himself by constantly stating that he will quit in five years. In 2019, he said that the five-year clock had begun.

Dimon talks about the U.S. – China relationship
Dimon highlighted the US-China relationship in his letter to shareholders, saying the US should overhaul its supply chain to limit its scope to domestic suppliers or only engage "totally friendly allies." He recommended the US to rejoin the Trans-Pacific Partnership (TPP),one of the largest multilateral trade agreements in the world.
Finally, Dimon stated that the number of Federal Reserve interest rate hikes "may be considerably higher than the market expects" while discussing the macroeconomic outlook. He also discussed the bank's increasing expenditures, which he attributed to technological investments and acquisition costs. The $401 billion company now trades at a PE multiple of 8.85.