Are Chinese stocks set for a comeback?
A lot is now at stake for Chinese stocks.
---
What would happen if the second-largest economy in the world went under lockdown? That was the question many investors had to brace themselves for earlier this year. Draconian COVID- 19 restrictions that have put most major cities on lockdown, geopolitical tensions in Russia, and regulatory crackdowns on tech stocks in China, made many investors sell off Chinese stocks earlier this year. However, a change is in the wings.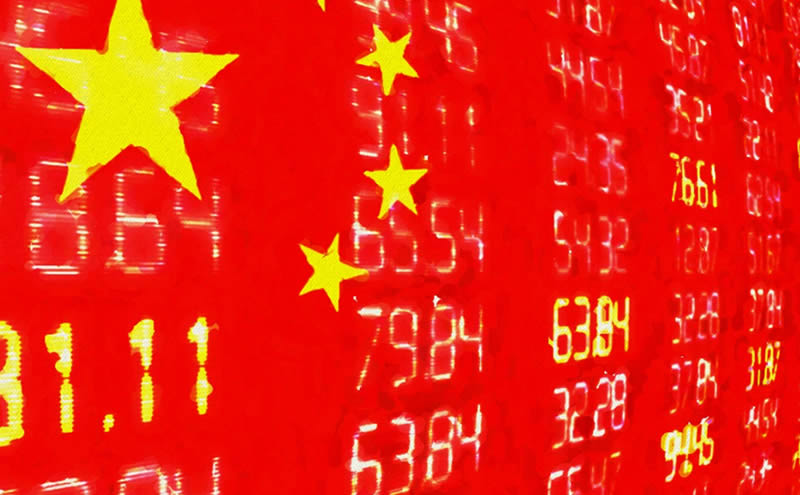 On June 1, Shanghai went off lockdown. As of writing, its port is said to be operating at full capacity, and this would ease significant supply chain constraints the world has been feeling. Beijing, which never went into lockdown but had been operating at suboptimal levels, is now resuming full activities. In addition, the Chinese authorities are easing some of the regulatory crackdowns imposed on the tech and gaming industries. So the question is not whether investors will be shy of Chinese stocks but whether they will start embracing them like before.
According to a Bloomberg poll released this week, 70% of hedge fund managers say they intend to boost their holdings of Chinese stock. Moreover, there is a prediction on Wall Street that Chinese stocks will outperform their global peers year-to-year by 4%. It then seems as if Chinese stocks are in vogue once again.
The CSI 300 index, which tracks the performance of the top 300 stocks on the Shanghai Stock Exchange, has risen by more than 5% since June 1, the reopening. Already, investors have invested more than $4.2 billion in Hong Kong's Stock Connect trading scheme for the past month. Although total holdings have not returned to their January peak, investors and hedge fund managers are confident that Chinese stocks are worth it.
We took stock of the hundreds of Chinese stocks in U.S. markets and noticed a trend. Stocks like JD.com (NASDAQ: JD), Alibaba (NYSE: BABA), and Tencent holding limited are in positive territory. Most of these stocks are technology stocks.
What is most humbling is the announcement recently that the Chinese authorities will stop the crackdown on internet platforms. Maybe the government has begun to see the foolishness of doing that. But similar signals were given by Beijing last year, and eventually, Beijing instantly began intensifying the crackdowns. So, most investors are watching to see if they will marry their words to their actions.
We also reported a few weeks ago that the U.S. government would soon delist some Chinese stocks due to accounting errors. Both sides are signaling that they are nearing a deal to resolve the issues, although a lot still has to be done. The tensions, though, are easing, unlike when it was first announced at the start of the year.
So, a lot is now at stake for Chinese stocks, especially those listed on U.S. stock exchanges.
One electric vehicle stock that we have been watching among the rising Chinese stocks since June 1 is Nio Inc (NYSE: NIO). Nio is among the companies that rival Tesla (NASDAQ: TSLA) in the E.V. sector. Nio stock has risen 6% since June 1, continuing to grow. Like all other tech stocks, it started falling in the early part of this year. But one thing that puts Nio in a good disposition is that it has the backing of the Chinese government.
There was also a spike in the stock after announcing a new E.V. model that would be released later this year. We see the stock continuing its rise until the latter part of this year. This would be driven by the Chinese government's direct support for E.V.s and E.V. companies and the fact that the company has built a premium E.V. brand both domestically and internationally.
Another stock to look out for is Baidu Inc (NASDAQ: BIDU). It is the Chinese counterpart of Google ($97.06|-1.13%). It is a dominant search engine company and exceptional in artificial intelligence applications. While several technology companies are down year-to-date, Baidu is positive by 2.5%. In addition, the company has been posting remarkable revenue this year. That trend is expected to continue.
Which Chinese stocks are you looking out for this week?