ChatGPT's Viral Success Has Google Playing Catch-Up
While OpenAI's ChatGPT shakes up the language modeling industry, Google takes a measured approach.
---
It's been just over a month since the world was introduced to ChatGPT, but boy, has it made headlines! The internet is buzzing with talk about the impressive capabilities of this OpenAI-powered chatbot. It's no surprise that it's quickly become a viral sensation, putting the cloud infrastructure that enables its operation to the test.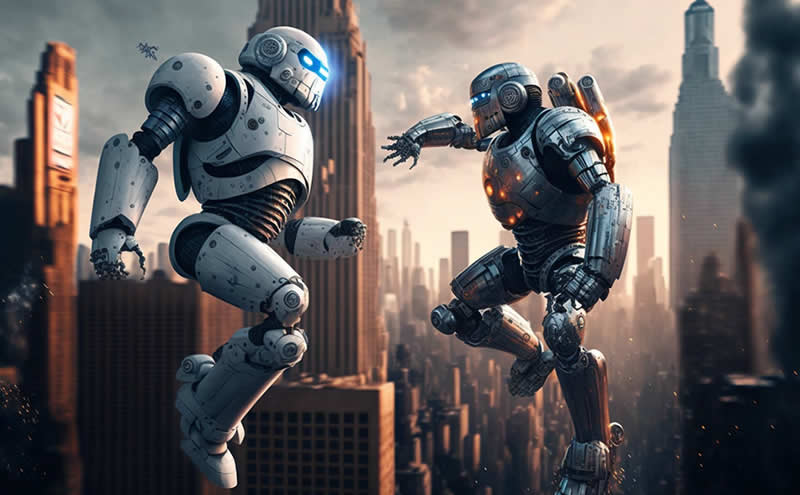 According to a recent report from CNBC, Alphabet CEO Sundar Pichai and Google's Head of AI, Jeff Dean, discussed the ChatGPT phenomenon in a meeting with employees. When asked if the OpenAI program could be a "missed opportunity" for Google's search engine, Pichai and Dean made it clear that the company is still in a wait-and-see mode when it comes to this technology.
Pichai and Dean emphasized that, as a large, established company, Alphabet ($129.27|-1.96%) must take a more conservative approach to the adoption of AI language models due to the potential "reputation risks" involved. However, they also made it clear that Google is actively working to develop this technology and turn it into real products that can be used by the public.
It's worth noting that Google is no stranger to the field of conversational bots. The company has devoted a lot of resources to training large language models that are on par and even superior than GPT-3.5, such as MUM and LaMDA. However, Google has been more cautious in making the capabilities of these models available to the public.
The field of advanced language models is still very much in its infancy, and there are still a lot of unknowns when it comes to the potential risks and limitations of this technology. It's clear that companies like Google are aware of these issues and are taking a careful, measured approach to the adoption of these tools. While the idea that these models could replace traditional search engines is certainly intriguing, it's important to remember that there are still a lot of unknowns when it comes to the capabilities and limitations of these models.
In conclusion, language model technology has advanced significantly and holds a lot of potential for future development. Google, with its experience and expertise, is taking a cautious approach, and being strategic in keeping their cutting-edge models such as MUM and LaMDA under wraps for the time being.