Are You Following Nancy Pelosi's Trades?
Last year, Pelosi was named the 6th successful trader among lawmakers who trade in stocks.
---
Did you miss out on Gamestop (NYSE: GME)? It was one of the best meme stocks on Reddit last year, with followers like you. Another cheat code to break even in the stock market is Nancy Pelosi. Her trades have started garnering a following that could be similar to what happened on Reddit. Her investments are becoming a meme.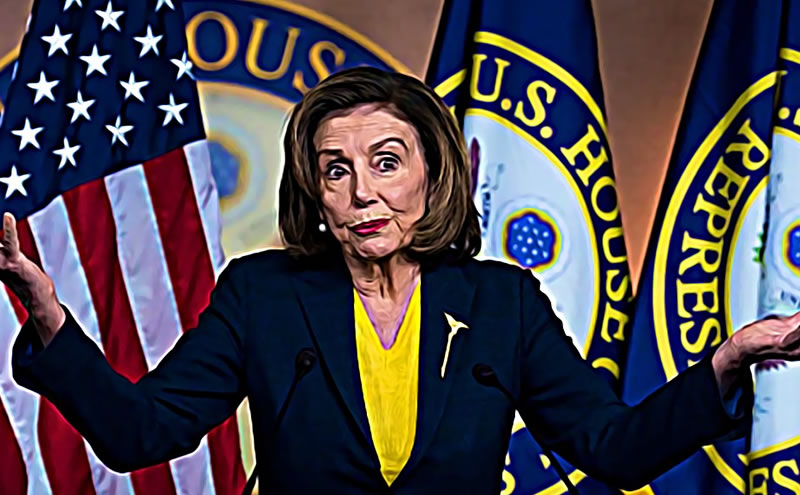 On Google, the search term "Pelosi stock trades" was searched several times by people who believe she might have an edge on information privy to Wall Street. In addition, her trades are closely discussed and followed on several social media platforms like Twitter, YouTube, TikTok, and Reddit. Analysts watching the trend believe that this followership is becoming similar to the " wallstreeetbets " forum popular on Reddit, where investors mobilized themselves to make a rally on Gamestop, a video games retailer. As a result, that stock was given the tag "meme stock."
These followers closely monitor her trades on the House website, and hours after they are published, they share it widely on social media. By law, Pelosi must file legal disclosures of the stocks she is trading. This applies to all lawmakers. However, due to the unusual attention, her trades are getting and the fact that it has made many persons interested in retail trading, there have been renewed calls that lawmakers should be banned from trading at all. The debate has been ongoing, and Pelosi has been pulled into it.
On Monday, there was a renewed call by 27 House Members for a vote on recent proposals that calls on a prohibition of trading by Congress members. They said it was "in light of recent misconduct." Although Pelosi was defensive of her right to trade stocks and that of any lawmaker, last week, she said she was open to the idea of a ban.
Last year, Pelosi was named the 6th successful trader among lawmakers who trade in stocks. Her husband, financier Paul Pelosi, made trades that ran to about $5 million in "Big Tech" companies. These companies are facing an antitrust bill in Congress. But they are among the most widely held Wall Street investors' stocks, making trading relatively common in them.
According to a law passed in 2012, lawmakers cannot trade on stocks based on information they obtain during their work in Congress. That law, the Stock Act of 2012, expanded an ethics law that made it illegal for lawmakers to make personal profit from the information they gain during their work. In addition, the law requires lawmakers to disclose all stock transactions made by themselves or their family members within 45 days. However, it is argued by lawmakers trading stock that disclosing this information to the public does not constitute an unfair advantage to people following them because it is days after the event, and it would be difficult to mimic their specific trades.
Although the argument that other traders cannot mimic their trades might be valid, Pelosi's trades have gained such attention that the call for a total ban is being strengthened. Her trading disclosures show she deals in Apple (NASDAQ: AAPL), Tesla (NASDAQ: TSLA), Amazon (NASDAQ: AMZN), Alphabet ($96.97|-1.22%), Microsoft ($235.05|-1.01%), and Micron Technology (NASDAQ: MU) stocks, among other big tech companies.
A recent analysis by Unusual Whales, a service in the business of selling financial data, showed that trades by members of Congress outperformed the market, on average. Also, recently the Justice Department ended investigations of senators involved in stock trades that foresaw the 2020 market slump. No files were charged after that investigation.
So start monitoring Nancy's trade more frequently. Chances are you may see huge gains in the short term.