Alphabet Inc announces Google Stock Split. A Buy Now, Buy Later or Sell ASAP?
Recently, the company announced an astounding earnings report during its fourth quarter and the entire year.
---
For quarter after quarter, Alphabet Inc (NASDAQ: GOOGL) has proven its worth as one of the best businesses in the market. Taking its most prominent platforms like Youtube, Google Search Engine, and Google Cloud, Alphabet Inc's $2 trillion market cap makes it the third-largest U.S company.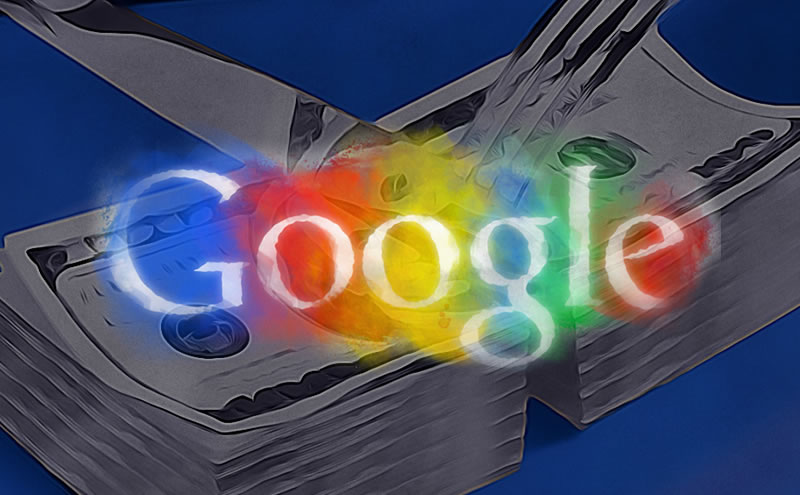 Recently, the company announced an astounding earnings report during its fourth quarter and the entire year. There was $75 billion in revenue for the fourth quarter and $257 billion in revenue for 2021. You get the sense of how valuable the company is when you consider its 32% quarterly and 41% annual year-over-year growth.
Despite these impressive revenue numbers, shareholders were more excited when management announced a 20-for-one stock split. Stock splits involve issuing new shares to shareholders in proportion to how much they hold, meaning the nearly $3000 stock will be trading for around $150. They do not affect a company's business. Instead, it helps the stock to perform better. For example, in August 2020, Tesla's stock jumped 12% after a stock split.
So, here are three reasons why I believe you should buy Alphabet's stocks.
Huge Cash Stockpiles
As of December 31, 2021, there were $139.6 billion in cash and securities on the company's balance sheet. That is a jaw-breaking number. Furthermore, it only had a mere $14.9 billion in debt. That means with such a considerable amount of floating cash, Alphabet can purchase whatever it desires. The CEO, Sundar Pichai, during the conference call, said that Alphabet was looking to build blockchain solutions for web3, which could help the metaverse. Therefore, Alphabet can shop for any company that would fulfil this ambition.
Alphabet also has a significant hoard of free cash flow. So, I believe Alphabet's cash hoard makes it an ideal investment.
Google Cloud's Sun Has Started Shining.
Amazon Web Services and Microsoft Azure are leaders in cloud computing. Despite this, Google Cloud is far from lackluster. Its quarterly revenue grew 45% year-over-year to $5 billion. Although it lost $890 million, this is due to expanding server infrastructure.
The results for Google Cloud give investors hope. There was an 80% growth in deal volume for the service and an increase in deals of about $1 billion, a 61% increase. Google Cloud is starting to gain momentum, and I believe it will compete with the leaders such as Amazon Web Services and Microsoft Azure in the future. For this reason, investors should also put Alphabet Inc. in their portfolio.
Youtube and Google Search Engine Have Leadership Roles In Their Categories
Google Search Engine accounts for 86% of the market share in the search engines market, and Youtube accounts for 76% of the market share. Google Search generated $43.3 billion in quarter four of 2021, representing 36% year-over-year growth, while Youtube generated $8.6 billion, a 25% growth YOY. The numbers may not be as impressive compared to 2020 during the Covid-era, but they show that revenue from its advertising arm is not relenting.
If you take the "Other" segment on its balance sheet into consideration, you will notice that advertisements are the bread and butter of Alphabet's offerings. And since the company has two advertisement divisions, investors should be happy that the revenue stream will never stop.
Alphabet Inc. is a strong buy now. And if you hold the stock for the long term, you will reap the benefits of the stock split. So give Alphabet a place in your portfolio.