My Top 2 EV Stocks To Hold This Week
There has been a rush from investors to support EV stocks.
---
Many governments are even backing them with a slew of new policies. For example, the International Energy Agency (IEA) said that in 2020, many governments in developed countries implemented various tax incentives and direct purchase rebates. This support was worth about $14 billion. Also, that year saw a profound fall in the cost of batteries. So we saw a lot of new battery-electric models on the road.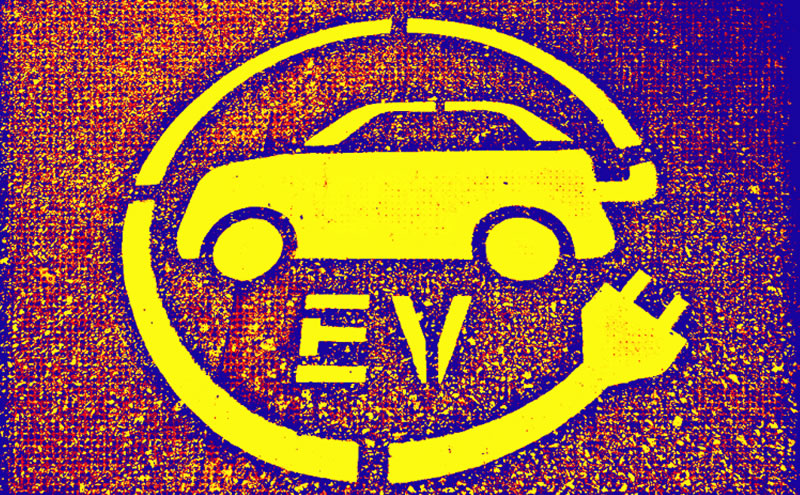 Due to environmental concerns, electric vehicles (EVs) have been given top priority by governments. EVs can result in higher energy efficiency. They also reduce pollution in the transportation sector. Cars operated by fossil fuels release carbon dioxide, methane, and nitrous oxide gases. These gases result in trapping heat in the atmosphere and cause global warming. As a result, investors are beginning to clamor for sustainable investments, and EVs represent one desirable sector.
The EV industry has seen some big names recently. Ford has announced its plans to release EV car models. General Motors, one of the icons of the American automobile industry, is one of the leading companies in the EV sector. Tesla, a new entrant to the EV industry, is unarguably one of the best EV companies.
Therefore, this article will highlight two stocks that can provide huge profits to environmentally conscious investors and the general public interested in the EV industry. In addition, several analysts in the EV industry favor these stocks. They are General Motors Company (NYSE: GM) and Aptiv PLC (NYSE: APTV).
1. General Motors Company (NYSE: GM)
General Motors (NYSE: GM)designs and builds various cars and trucks. It also manufactures and sells automotive parts all over the world. One of its notable segments is Cruise. Cruise is in charge of autonomous vehicle technology. GM, as the company is fondly called, is divided into two companies. GM North America takes care of its North American operations, and GM International is in charge of operations in other parts of the world.
GM is known for being leaner in vehicle manufacturing. That is why it is more profitable than other companies. Due to this competitive advantage, it has diversified into several sectors in the automotive industry, including manufacturing batteries, fuel cells, autonomous vehicles, and connectivity.
There has been strong demand for the products manufactured by GM this year. According to its last earnings report, it expects to pay earnings per share of $6.76 for FY2022. Its FY2022 net income is projected at $11.2 billion. Management announced its most extensive development and growth would be in electric trucks this year.
GM plans to release more than 30 EVs by 2025. One of its goals is that by that year, it should also be selling more than 2 million EVs annually. The company also intends to invest $35 billion in research in developing EV batteries and autonomous driving technology.
GM is highly rated in the EV industry and is one of its most popular and foremost leading companies. It is currently trading at $32 and has one of the best P/E ratio in the EV sector of 5,4. Thus this stock is way cheaper than the industry leader Tesla.
2. Aptiv PLC (NYSE: APTV)
Aptiv PLC was rebranded from Delphi Automotive PLC. It supplies automotive technology to the automobile industry. In addition, it designs and manufactures vehicles' electrical and electronic components and provides active safety technology solutions for automobile companies and commercial enterprises.
Aptiv PLC's Q1 2022 revenue was $4.2 billion, which was a growth of 4% over the same period in 2021. According to the company's projections, it would have net sales of $18,150 million in 2022. In addition, it plans to acquire Wind River Company from TPG, a private equity firm, for $4.3 billion. According to the company, the acquisition will give it a competitive advantage in the autonomous vehicle market.
Some regulatory initiatives will be in favor of Aptiv PLC. It envisages increased demand for its products this year as truck makers emphasize greener and smarter cars. These are mostly EV trucks. These are changes driven by government regulation of the industry.
Aptiv PLC (NYSE: APTV)is a strong stock with long-term potential. It would benefit you a lot to have it in your portfolio.