Unemployment rate slides to 10.2% in Canada in August
Canada adds 245,800 jobs in August versus 275,000 expected.
---
Statistics Canada published its monthly employment change report on Friday that highlighted 245,800 jobs added in August. The rate at which jobs grew last month, however, saw a slight decline. It was the fourth month in a row for Canada to have added jobs, that are now roughly a million short as compared to the pre-Coronavirus level.
The unemployment rate in Canada came in at 10.2% for August. In the prior month (July), unemployment stood at a relatively higher 10.9%. Economists had expected the country to add 275 thousand new jobs in August and a marginally greater decline in the unemployment rate to 10.1%. In July, Canada had added 418,500 jobs instead.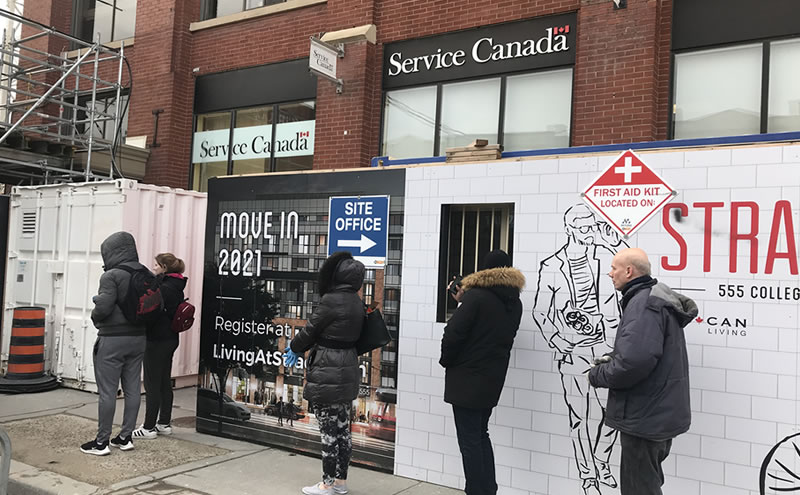 Chief Economist Doug Porter of BMO Capital Markets commented on the reports on Friday and said:
"We are seeing some, as expected, cooling down in decent job gains. Still quite robust though. We've got a long way to go to before we make up the deep losses that we saw in March and April. But this is another big step in the right direction."
Employment grew more in Women last month
Following the announcements from Statistics Canada, the Canadian Dollar was seen exchanging hands at 1.3115 against the U.S. Dollar that represents a 0.1% intraday gain.
It was still significant since the greenback remained hawkish against a range of other major currencies on Friday, as the U.S. Labor Department revealed unemployment rate to have slid to 8.4% in the United States in August versus a much higher 10.2% in July. Economists had anticipated unemployment in the U.S. to decline to only 9.8% in August.
The report also highlighted on Friday that the job growth saw a greater contribution from women in August as compared to men. But the unemployment in recent months due to the Coronavirus pandemic that has so far infected more than 131 thousand people in Canada and caused over 9,100 deaths, had also affected women more than men.
Compared to pre-pandemic levels, employment is now at 95.6% for core-age women, and 96.6% for core-age men in Canada.
Non-white Canadians, the report added, were affected more by unemployment in August. The jobless rate for Blacks stood at 17.6%, and for Arabs, it came in at 17.9%.
40 thousand jobs added in August were part-time
Despite hawkish figures, analysts remain cautious of new challenges that Canada might face in the upcoming months, especially if COVID-19 cases surge again.
According to senior economist Andrew Grantham of CIBC Capital Markets:
"With provincial reopening plans having largely gone as far as they will go before a vaccine is available, we will be entering a new phase of the recovery where the path higher for employment is slower and potentially uneven."
As per Statistics Canada, 40 thousand jobs added in August were part-time while 205,800 jobs were full-time. Services sector added 218,100 new jobs in Canada while manufacturing saw an increase of 27,600 jobs in August.
Adjusted for those who didn't actively seek employment in August, the unemployment rate stood at 13% in Canada last month.

---