RISING YIELDS AND FALLING EQUITY MARKETS: Should you leave the stock market now?
​​​​​​​The most significant decline on Wall Street was the tech-centric mega-cap stocks, followed by the interest-rate-sensitive financials.
---
Investors are bracing for the impact of a more aggressive Federal Reserve in tightening monetary policy. It's all about tackling inflation. Today, Tuesday, benchmark U.S Treasury yields jumped, beating a two-year record, while major equity market indexes saw a drop of more than 1%. This was followed by a six-day high by the dollar as fears of tensions in the Middle East bolstered inflation fears. Crude oil is now at its highest since 2014 on concerns about supply disruptions due to the attacks on the Persian Gulf over the weekend. Investors are worried, and rightly so.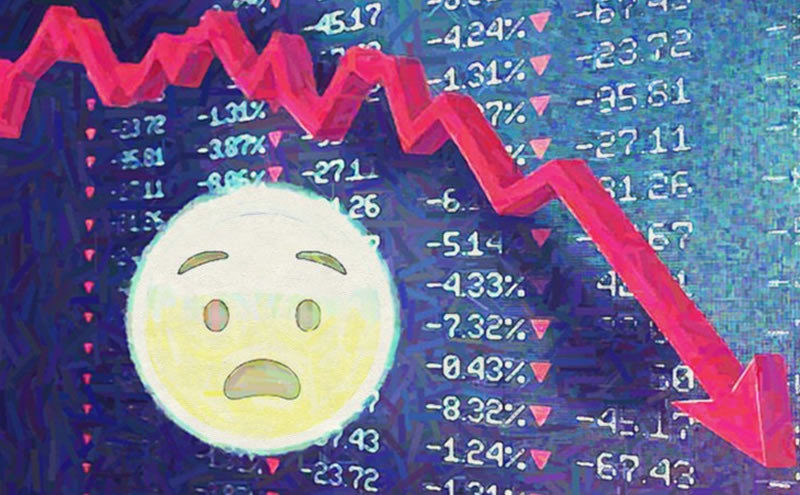 On Wall Street and in Europe, they have made their fears known. The big technology stocks have experienced sharp declines. Goldman Sachs (NYSE: GS) declined the most among U.S banks' after posting below expected quarterly earnings. But, as expected, the jump in treasury yields is affecting equities.
The two-year and ten-year yields have increased since December's hawkish minutes from a Fed policy meeting showed that it might eventually raise rates sooner than the markets expect. The Fed also intends to begin to lay off some of its asset holdings to stave off inflation and address an "increasingly tightening" labor market.

The most significant decline on Wall Street was the tech-centric mega-cap stocks, followed by the interest-rate-sensitive financials. They led the S&P 500 sector's decline of about 2.2%. The same trend was seen in Europe and Asian equity markets.
However, I'm as optimistic as ever this 2022 regarding investing more in value stocks. Hans Peterson, global head of asset allocation at SEB investment management, also added that the markets are watching the Fed's move closely and are undecided on how quickly the Fed will move. "The stock markets will rebound," he said, "because global economic growth is quite good."
Investors expect as many as four Fed hikes this year and maybe one from the European Central Bank. They are also pricing in on the increase in energy cost due to the recent attack of the Houthis-led militia on UAE.
However, many investors have the same positive spirit as Peterson. Although the spike has jolted their belief that there is no alternative to stocks, if we take history as a guide, the rise in interest rates would be just one more challenge for the stock markets to overcome before they begin to flourish once again.
Bond yields have remained traditionally low for a long time, and equities are seen as the only fundamental asset with long-term returns. Last year, $1 trillion flowed into equity markets globally, a record figure since it surpassed the combined total inflows of the previous two decades. With the bond yields on an upward trajectory, stock markets have taken a hit, and tech stocks have been the worst casualties.
But there is nothing to fear. Banks like Goldman Sachs (NYSE: GS) and JPMorgan (NYSE: JPM) advise their clients to "buy the dip." The fact is that real yields, the difference between bond yields and inflation, are still in negative territory, and higher interest rates have already been priced in by the market. In a recent report, an asset management company called the attention of its clients to the fact that company earnings are in robust shape.
Sarah McCarthy and Mark Diver, Bernstein strategists, recently told clients that "historically, real yields will normalize back towards zero from negative levels, and then we will begin to see equities rebounding with positive returns."
So, equity markets might be in the red right now, but there is no cause for alarm. Keep adding value stocks to your portfolio. However, avoid the high PE stocks going forward this year.