Another Red Week For The Market
Monday was a red day as stocks recorded broad losses, especially tech stocks. Rising Interest Rates, Lack of Earnings, and Economic Uncertainty are some reasons for these general losses. There are fears that a recession is coming due to stagflation.
---
The market looks scary right now. All my "investing apps" keep sending me notifications of stocks doing a -5% downturn or more on a steady. In fact, Monday was a red day for the market as several stocks plunged steeply. Not surprisingly, though earlier than expected, the S&P 500 touched the 4,000 level at a year's low as the sell-off in the market seemed unabated.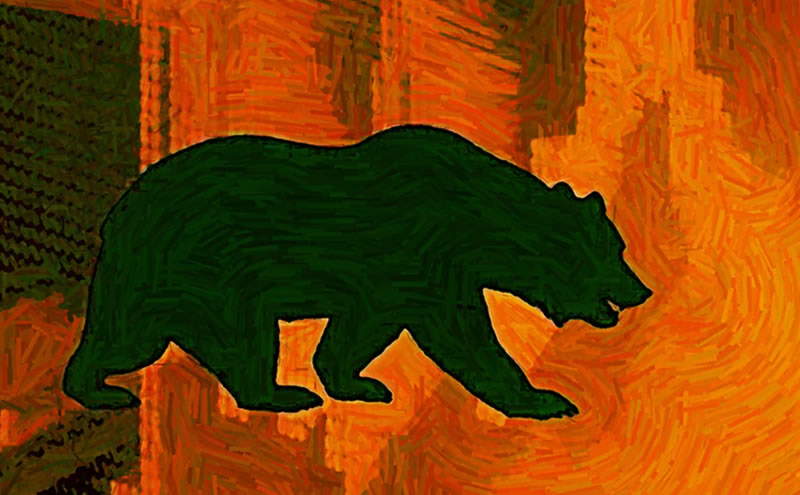 The Nasdaq composite lost 4.29% to 11,623.25. Only this week, it shed 11.13% and stood at 11,364.24. The S&P 500 lost 7.85% to 3,935.18. On Monday, the Dow Jones Industrial Average (DJIA) dropped 1.99% to 32 245.76.
Generally, all sectors have been in the red this week since Monday, reflecting the sentiment in the market. In addition, the 10-year Treasury note, a benchmark, went above the 3% mark to add to the losses. This means it has hit its highest level since December 2018. This has got me worried. In the general market, I see no hope in sight right now.
The Federal Reserve must have lots of work on its hands. First, the Fed must calm interest rates if the market can heal and find the bottom in short-term equities. Furthermore, the 10-year Treasury note has to go down below 3%.
The tech sector is mostly affected by rising rates. During the pandemic, they performed very well, but the combination of high-interest rates and rising inflation has hit this sector harder than other sectors. For example, Meta Platforms (NASDAQ: FB) plunged 3.7%, Alphabet (NASDAQ: GOOGL) 2.8%, Amazon NASDAQ: (AMZN) 5%, Apple (NASDAQ: AAPL) 3% and Netflix (NASDAQ: NFLX) 4%. Earnings call for these companies have seen Amazon report its first loss in seven years, while Alphabet had a disappointing call last quarter.
Other sectors also felt the pressure. Bank of America (NYSE: BAC) fell 2.8% on Monday, and Nike (NYSE: NKE) dropped. Caterpillar (NYSE: CAT), an industrial stock, also lost some value. But there were some bright spots on Monday. 3M, Amgen, Walmart, and Home Depot were among the stocks that posted gains despite Chevron leading the fall in the Dow by 6.7%. We don't see anything but volatility in the market since the start of this year, and Monday was a high point.
There is the fear that a recession is in the offing. The world economy is in stagflation, and the risks continue to rise. Moreover, there are signs that the market downturn will be prolonged, especially with the war in Ukraine, and Central Banks worldwide are raising interest rates simultaneously. We think tech stocks reflect the market's downsides and examine tech stocks in the Nasdaq composite. We can outline three broad reasons for this downside.
3 Broad Reasons Why Tech Stocks Are Falling and Dragging The Market With Them
1 - Missed or Reduced Earnings
Many of the international conglomerate companies, of which tech companies are among them, are not meeting earnings expectations. This week, Big Tech shed over 1 trillion dollars due to this fact. There is a trend developing. Most of the tech companies that made significant gains during the pandemic led to the losses. For example, Peloton (NASDAQ: PTON) has lost $575 for Q1 2022. In addition, Netflix (NASDAQ: NFLX) has lost 75% of its value since this year after losing 200,000 subscribers.
These signs show the pandemic bubble has burst. Clearly, most of the stocks hitting lower lows won't ride back to their all-time highs anytime soon. And for some, it's the end of an era.

2- Rising Interest Rates
The Federal Reserve and Central Banks are raising interest rates. Also, the Fed aims to reduce the balance on the balance sheet. This has created anxiety on Wall Street. Investors believe borrowing will become more expensive for households and corporations. But the Feds say they aim to prevent that.
3- Uncertainty About The Economy's Direction
I hate uncertain times. It confuses investment decisions. Even after my more than two decades in the market, one sure principle I've come to learn is that a fluctuating direction is no direction. Right now, investors are uncertain about the economy's direction. Many believe we are in stagflation. They fear a recession is coming and spending will dip. If this happens for a long while, technology products will be affected. American GDP shrank 1.4% in the first quarter of 2022. This is slowly chipping at the gains of 2021.
While the market is currently doing its worst, it seems that holding cash is the safest haven at the moment. And for the records, doing nothing is also an investment strategy if you ain't convinced.