3 Costly Investing Mistakes You Should Avoid In A Bear Market
One advice veterans give to investors is to avoid checking their investments when the market is in rough territory.
---
For much of 2022, there has been nothing but surprises and slumps in the market. At the start of the year, we saw tech stocks hit harder by the market slump than other sectors. Generally, stocks have been in correction territory for most of this year. A correction occurs at a 10-30 per cent stock selloff. This is a situation where sellers outnumber buyers. As a result, price takes a deep dive southwards from the law of demand and supply. Corrections can be prolonged or short-lived. It all depends on how the market and investors interpret events.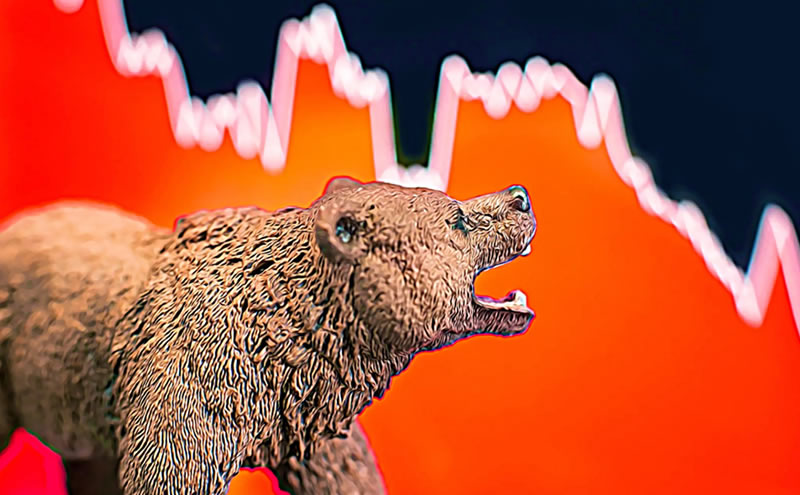 It would be best if you realized that corrections are regular events in the market. But it is sometimes scary for new investors, causing them to react from fear. In addition, some seasoned investors may have not had much time to handle market corrections in recent times, making them lack the necessary experience to deal with one.

I remember the scare due to Covid-19. It started a bear market, but it was short-lived. Since then, the market has been witnessing a rally. Here are some suggestions on what to avoid when in a bear market or correction.
Selling During A Correction
This is the number one mistake inexperienced investors make. Bouts of volatility make them panic, and they begin selling their stocks. If an investor gets out of the market when the going gets tough, it leads to missing golden opportunities. Historically, returns after a correction in stock markets are pretty good. On average, six months after a correction, the S&P 500 posts returns of 19.9% and 31.4% 12 months after that.
One advice veterans give to investors is to avoid checking their investments when the market is in rough territory. That takes the panicking out of the equation. That way, you would not be tempted to sell.
Refusing To Buy Stocks During A Correction
Remember the sage advice that good things happen in the depths? Market corrections make the average cost price of quality stocks come down. Therefore, they expose a lot of opportunities for quality stocks. In essence, you can buy more quality stocks during this period. During a downside, quality companies have limited downsides, and that is because their fundamentals are strong. So smart investors, rather than sell or keep off the market, look for such quality stocks and acquire more.
Also, note that corrections do not last a lifetime. Stocks recover from periods of corrections, and investors who buy at low prices will reap gains when they recover. So, investors with a long-term outlook profit from corrections due to their patience. This is the period to acquire more quality stocks and stay clear of those that do not have good fundamentals.
Switching to Riskier Investment Options During A Correction
Some investors would be inclined to diverge their portfolios of stocks during a downturn and switch to riskier assets like cryptocurrencies. They need to evaluate what motive is driving such a switch. If it is a fear of loss, they are panicking and might not make a good decision. Then, cryptocurrency would increase panic.
Investors who are not experienced with cryptocurrencies fail to see that they're more volatile than stocks. Also, cryptos are new investment mechanisms, and so very few of them have the staying power of stocks that have fundamentals backing them. Therefore, moving to cryptocurrencies might not make much sense, but having a long-term perspective on stocks would be better.
But if one wants to have a little bit of cryptocurrencies at this time just to mitigate the risks, that would not be a bad idea.