Farfetch shares closed up 35% on Friday: what fuelled the stock?
Farfetch reported its financial results for the fiscal fourth quarter. Shares closed up 35% on Friday.
---
Farfetch Ltd closed up by 35% on Friday after the company reported its financial results for the fourth quarter 2021. Farfetch Limited is the world's most popular luxury clothes marketplace. Farfetch originated as an e-commerce portal for luxury stores throughout the world, established in 2007 by José Neves for the love of fashion and inaugurated in 2008.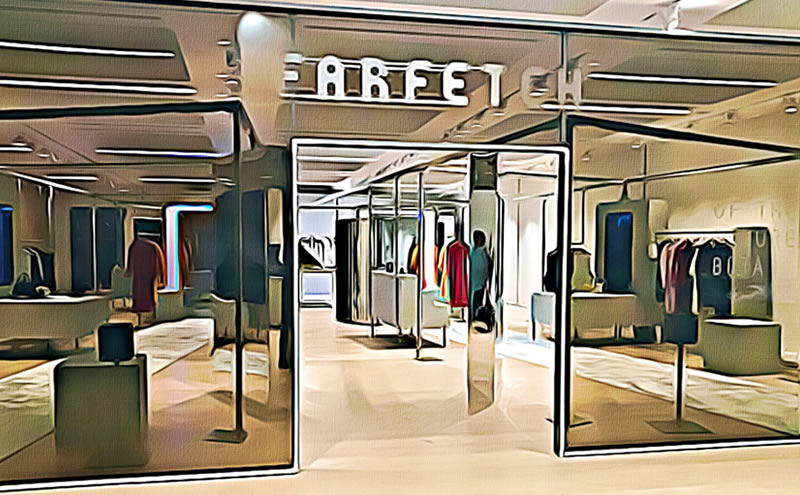 What did Farfetch report for Q4
Farfetch Limited, which is part of the Zacks Retail, Apparel and Shoes category, generated revenue of $665.65 million for the fourth quarter ending December 2021, which was 2.56 percent lower than the Zacks Consensus Estimate. This compared to $540.11 million in revenue for the fourth quarter of the previous year. Over the previous four quarters, the firm has managed to surpass consensus sales projections twice.
Farfetch Limited reported a quarterly loss of $0.23 per share, compared to a loss of $0.32 per share predicted by the Zacks Consensus Estimate. In comparison, the company lost $6.53 per share a year earlier. Non-recurring elements have been removed from these values.
This quarterly report represents a 28.13 percent profit surprise. This firm was predicted to report a loss of $0.43 per share a quarter ago, but instead posted a loss of $0.25, producing a 41.86 percent surprise. The stock's immediate price movement based on recently revealed figures and future earnings projections will be largely determined by company's earnings call remarks.
The digital platform achieved its first annual adjusted profits before interest, taxes, depreciation, and amortisation (EBITDA) milestone in 2021. And, despite the fact that Farfetch was only dipping its toe into the profit pool, the top line is rising quickly, with adjusted EBITDA of $1.6 million. Farfetch's gross merchandise volume hit $4.2 billion last year, more than double the company's size from the previous year and highlighting how significantly COVID-19 accelerated luxury's transition to the web.

What does Farfetch expect in the future
For now the company is expecting its earning per share to be -$0.29 on revenue of $615.06 for the coming quarter however the estimated revenue for the full fiscal year is $2.93 billion with earnings per share of -$1.11. The business forecasted full-year gross merchandise volume growth of 28% to 32% for its digital platform and 20% to 25% for its brand platform.
Farfetch Limited shares have dropped 57.3% since the start of the year, compared to a 11.3% drop in the S&P 500. Farfetch's epidemic run shines out even in a world of luxury comeback tales. Including the price action on Friday, the stock is still down roughly 55% from its high in mid-November. FarFetch has a market cap of $7.76 billion at present.