How Ford Plans To Dominate The EV Space
Ford (NYSE: F) says it is ready to help people transition to electric vehicles easily.
---
Ford Motor Company (NYSE: F) has an ambitious plan like all successful companies. Its goal is to overtake all old and new companies manufacturing electric vehicles and become the dominant EV company in the world. The company has outlined a comprehensive plan to achieve that objective.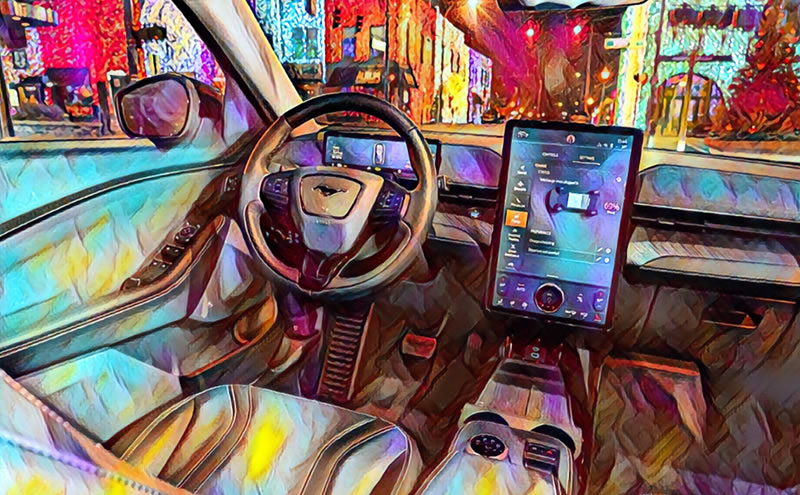 Firstly, Ford (NYSE: F) will be investing $22 billion from now to 2025 to build up its strength in the race to be an EV giant. It has selected three iconic products to lead that charge - the Mustang, the Transit, and the F-150. In addition, it will be giving customers the option of going for zero-emission vehicles along with delivering what makes the company resonate with customers - productivity, capability, and performance.
One market Ford will first target is the market for fully electric commercial pickups and vans. Ford will be combining the benefits of EV vehicles along with accessible price points, lower cost of ownership, and improved productivity in this market.
In addition, It is also expanding its provision of home charging solutions. Currently, Ford's public charging network is the most expansive in North America. There are more than 63,000 charging plugs, and the number is growing daily. Using the cloud, customers can navigate to charging points on their route while also providing easy access to payment solutions, especially using FordPass. Ford aims to make all these a seamless experience for its customers.
Ford (NYSE: F) says it is ready to help people transition to electric vehicles easily. It already has 2,300 EV-certified dealers and 644 EV-certified commercial vehicle centers spread across the 50 states in the United States. Also, it is growing its footprints globally. Many more centers worldwide are being EV-certified dealers for Ford.
Expansion Of Factories For Producing EVs Ongoing
Ford (NYSE: F) is going all-in with its EV plans. It has budgeted $7 billion for factory expansion and establishing new factories. This is an enormous budget by a single U.S EV maker on record. It will use this money to build several factories to further its EV objectives. Also, the company is partnering with South Korean battery manufacturer SK Innovation to develop batteries for EV cars. Sk Innovation has already earmarked a further $4.4 billion for the battery investment. It will also contribute its expertise to the project.
One of the new factories Ford will build will be located in Tenessee and cover six square miles. The factory will be called Blue Oval City. EV vehicles and batteries will be produced in this enormous factory complex, while a second Tenessee factory is also ongoing mainly for manufacturing batteries. Two additional battery factories are already under expansion in Kentucky. These locations will produce 129 gigawatts of batteries every year. By 2030, Ford says it will have invested $30 billion in factories for vehicles and batteries.
Ford will use the Rouge Electric Vehicle Center in Michigan to produce the F-150 Lightning and the F=150 PowerBoost Hybrid. Ford is investing an additional $700 million in the Rouge Center and will create 500 jobs there this year.
Ford says its investment in EVs and batteries is to further its plan to achieve carbon neutrality by 2050. It is doing its best to reduce CO2 emissions, aligning with the Paris Climate Agreement. It is also working with California to strengthen the vehicle greenhouse gas standards.
But It's Not All Rosy
It's not all rosy for Ford Motor Company in its ambitious EV domination plan. This week, it posted a notice that it was halting orders of the Mustang Mach-E. Clients so love the classic all-electric car that it is no longer available for retail orders.
One reason for this problem is the high demand for the Mustang Mach-E. However, the supply cannot meet demand due to supply chain constraints and semiconductor shortages. These problems forced the company to suspend production at its Michigan, Illinois, and Mexico plants.
If the situation continues, it might be difficult for Ford to catch up with Tesla, whose iconic EV, the Model Y, is currently dominating the market.