Two Companies With Dividend Increases Despite The Current Recession
This article will highlight two dividend stocks that announced dividend increases this year. It would be best if you considered them in your portfolio.
---
The stock market is in a bear market. Rising interest rates, surging inflation, and geopolitical risks have contributed to it. Maybe this year might be different, and stocks will rebound early. On average, recoveries take 23 months, but the March 2020 recovery took just three weeks.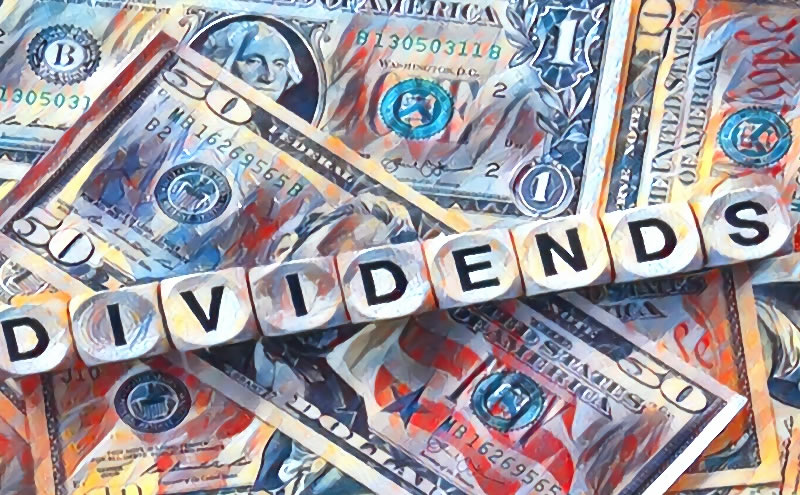 We believe dividend stocks should be in any portfolio during challenging market periods. These periods are when it is difficult for investors to achieve capital gains. Dividend stocks can serve as an inflation hedge, especially with growth. They also come with tax advantages. Consequently, their volatility is more moderate than non-dividend paying stocks. In addition, many investors have discovered the benefits of compounding a dividend stream.
1- FedEx Corporation (NYSE: FDX)
FedEx's primary business is in express delivery services. It has a leading position in that sector. FedEx has many companies under its umbrella that compete collectively, operate independently, and then collaborate. All these companies operate under the FedEx brand. Its portfolio includes e-commerce, transportation, and business services.
On June 14 this year, FedEx raised its quarterly dividend. They announced a 53% dividend increase from $0.75 to $1.15. This also represents a 2% yield at the close of business. Consecutively, the market welcomed the news, and the stock jumped by 14.14% at the close of the market yesterday. As a result, many investors decided to add FedEx to their portfolios.
Traditionally, FedEx has been among the dividend Kings. For one, the company's financial stability and growth history are legendary. For example, during the pandemic, it saw much growth due to increased package delivery. Post-pandemic, the stock has been down !!%. But this is better than the S&P 500, which has also been down more than 21% post-pandemic.
The company also has good financials. Its 5-year revenue growth is above 66%, while its 5-year earnings growth is more than 68%. That's why investors love this company. Increasing earnings and revenue growth at the same time is legendary. Also, its 5-year dividend growth is more than 230%.
You should also take into account the company's competitive advantage. As a global leader in logistics and shipping, many companies find it hard to compete. For example, FedEx has competitive prices but focuses on reliability in deliveries. We believe it is a wise market move to buy FedEx stock in this recession.
2- Apple Inc (NASDAQ: AAPL)
Apple is one of the world's most innovative, enterprising, and forward-looking companies. It is a global leader in the technology sector. But Apple is new to being a dividend stock. It has not attained the level of being called a dividend King like FedEx. For example, after a 17-year pause, it began paying dividends in 2012.
Despite this, Apple is a good dividend stock. Therefore, it would be a wise market move to buy it. For one, the company has been increasing its dividend payment. In the nine years between 2012 and 2022, the dividend per share increased from $0.10 to $0.85. That represents a more than 800% growth in dividend payments.
Also, within the same nine-year period, the company's earnings per share rose to $5.61 from $1.58. The earnings potential looks very good and is a good sign Apple can sustain dividend payments. It also shows why Apple has had dividend increases recently. We expect the earnings to grow more. Apple has been innovative in its tech products, including the iPhone, iPads, AirPods, and AppleWatch. It also has a robust services segment. The services segment represented 20% of its earnings in Q1 2022, which ended in March.
We also envision plenty of potential in the company's dividend yield. The dividend yield is currently 0.65%. But the dividend payout ratio is a reasonable 14.5%. So that shows more room for growth exists. Therefore, there is the possibility of further increases in its dividend payments.
Which of the two rising dividend kings are you looking to add to your portfolio? Or are you adding both?
Let me know in the comment section below.