Casper Sleep (CSPR) reports wider-than-expected quarterly loss, shares down
Revenue for the quarter came in at $123.5 million, down 3.3 percent from last year, and below analysts' average estimate of $145.9 million
---
Casper Sleep Inc. (CSPR) shares tumbled more than 18 percent in the mid-day trading Monday after the company posted wider-than-expected loss for the third quarter on weak sales, as its supply chain was severely hurt by the pandemic.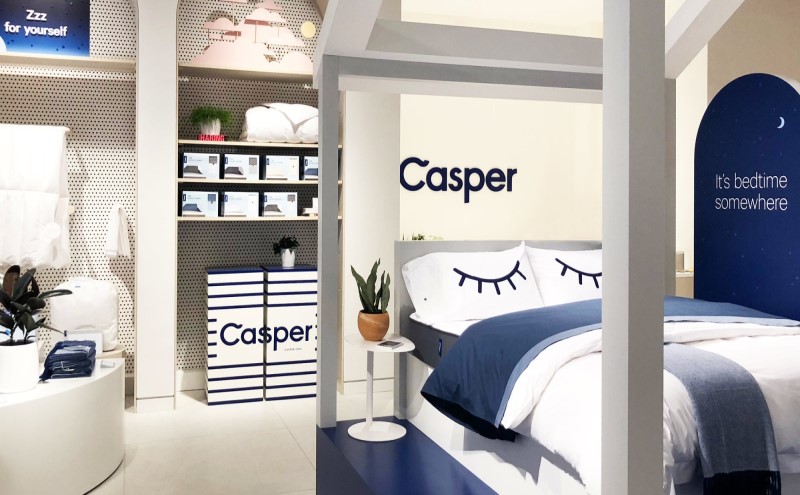 The New York-based seller of sleep products reported a loss of $15.9 million, or 40 cents per share for the three-month period ended September 30, as compared to a loss of $23.0 million, or $2.16 per share in the comparable period last year. Analysts surveyed by FactSet were looking for a loss of 36 cents per share.
Revenue for the quarter came in at $123.5 million, down 3.3 percent from last year, and below analysts' average estimate of $145.9 million.
Speaking on the quarterly performance, CEO Philip Krim said in a statement "challenges in our supply chain, including industry-wide shortages in textiles and chemicals critical to foam production, led to significant out-of-stock inventory both in our direct-to-consumer and retail partnership channels. Many of our core mattresses were out of stock on our website for weeks at time and we were unable to monetize the full demand from retail partners leading to cancelled orders."
Casper said direct-to-consumer revenue declined 11.4 percent in the quarter, mainly due to closure of its operational activities in Europe and weak foot traffic due to the pandemic. However, modest increase in e-commerce revenue in North America partly offset the overall sales decline.
Looking forward, the company forecasted revenue in the range of $132 million to $142 million for the fourth quarter, below analysts' average estimate of $143 million.
Casper (NYSE: CSPR) stock is currently trading on heave volume of 2.02 million shares, as compared to daily average volume of 453,231 shares. Including today's drop, the stock has declined more than 55 percent so far this year.
---