Three Bearish Tech Stocks To Dump Overnight
This article will highlight three tech stocks you should dump because they exemplify the worst stocks in a bear market.
---
It's been doom and gloom on Wall Street since this year. Even the best of the best, tech stocks, have been hard hit. Many tech stocks have gone bearish, bringing the Nasdaq down with them. These bearish tendencies link to the surging interest rates, supply chain constraints, and the war in Ukraine. Even large-capitalization stocks, traditionally bullish in trying times, have taken a beating too.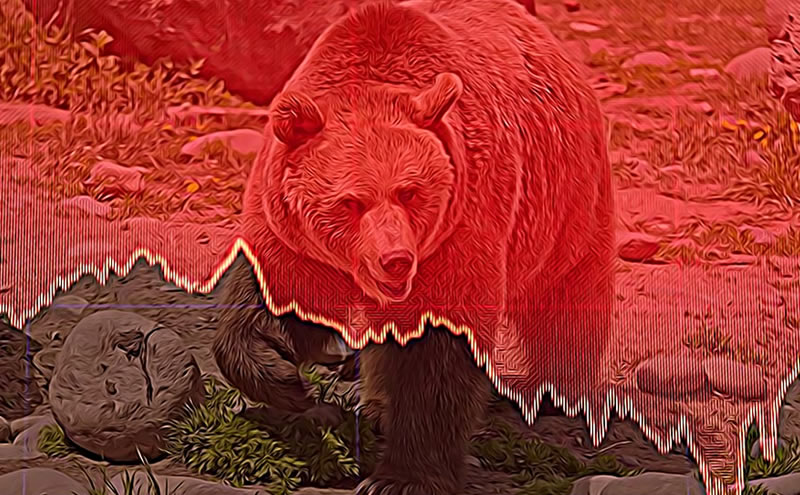 The S&P 500 is not left out. This, too, is feeling the drag in the market. Prominent stocks in the S&P 500 like Paypal (NASDAQ: PYPL), Adobe (NASDAQ: ADBE), and Enphase Energy (NASDAQ: ENPH) have slumped 60% or more from their all-time highs. We are in a bear market, and tech stocks are not left out. The Nasdaq has fallen more than 20%, and it seems that the fall will not relent soon.
This article will highlight three tech stocks you should dump because they exemplify the worst stocks in a bear market. As a result, they pay the most for the broad fall in the markets.
1 - Cerence Inc
When watching the charts on Cerence (NASDAQ: CRNC), one might wonder if it is game over for the company. Unfortunately, this is the worst tech investing stock this bear season.
Cerence is a company that creates artificial intelligence technology used in mobile applications. Unfortunately, it has been a tale of catastrophe for the company. Its shares have fallen 70% in this bear season. No other tech stock has fallen as much as this in the S&P 500. As a result of this, investors are pushing back. They regret paying sky-high valuations for this tech since the projections are not paying off.
In their last earnings call, the management said they believe the fundamentals are pretty strong. They implied that 52% of every new vehicle in the world uses Cerence's technology, which is growing. Well, I think this is a ploy to keep investors hooked.
It's been woes for Cerence at the top managerial level. In December, the CEO stepped down, and two top managers left in disappointment. This year, the company's profits will fall 4% to $371 million. Considering the high-interest rates we are facing, the stock is not worth a penny.
2- PayPal Holdings Inc
Large capitalization stocks are also affected by the bearish situation in the market. One stock to point out is PayPal (NASDAQ: PYPL) which is in the S&P 500. Shares have fallen south by 50% and down 49% for the first quarter of this year.
Paypal is a global digital payments company and the largest globally, providing money transfer services. However, many analysts are downgrading the stock. Bank of America reiterated why they are selling by saying they don't envision any upside for Paypal in 2022. Also, the competition is heating up for Paypal as rivals such as Apple Pay (NASDAQ: AAPL) are encroaching on the company's traditional turf. Rival Apple Pay has access to a market of 1.8 billion customers while Paypal has only 400 million.
But Paypal, despite its woes, remains a tempting stock. It's the most prominent digital payment platform globally, which counts for something. But management says they believe the price to earnings ratio will remain flat at 3% this year. If you are not interested in holding a stock for the long term, you better dump Paypal.
3 - Enphase Energy
Enphase Energy might be a great company, but the prospects for the stock are not promising. For one, the stock is overvalued. Therefore, one doubts if it will perform well this year. Already, the stock has fallen 20% at the beginning of this year, but we foresee a situation where it will fall further.
Enphase Energy (NASDAQ: ENPH) supplies micro inverter-based solar and battery systems. These systems enable individuals and businesses to harness the sun's power for their energy needs. Customers can also resell their power, which can be controlled using a mobile application.
At the current levels, I believe this stock is pretty risky. There is no likelihood that it will outperform in the medium term. There are better energy technology stocks than Enphase, like Shoals Technologies (NASDAQ: SHLS).
In subsequent articles, I will highlight fundamentally sound tech companies to hold during this period.