CRM: Earnings Preview, What to Expect?
The company estimates quarterly revenues of $4.9 billion and non-GAAP quarterly earnings per share of 67 cents.
---
Salesforce.com, Inc. (NYSE: CRM), a cloud-based software provider, is scheduled to announce its second-quarter earnings on August 25, 2020. The company specializes in CRM (Customer Relationship Management) solutions and offers several products including, Sales Cloud, Commerce Cloud, Salesforce Quip, Community Cloud, Marketing Cloud, Service Cloud. Market intelligence company, IDC (International Data Corporation), ranked Salesforce as number 1 based on 2019 worldwide revenue market share for CRM applications, sales force productivity and management applications, customer service applications, and marketing campaign management applications. The company outpaced ERP (Enterprise Resource Planning) software giants like SAP, Oracle & Microsoft in market share for CRM software solutions in 2019.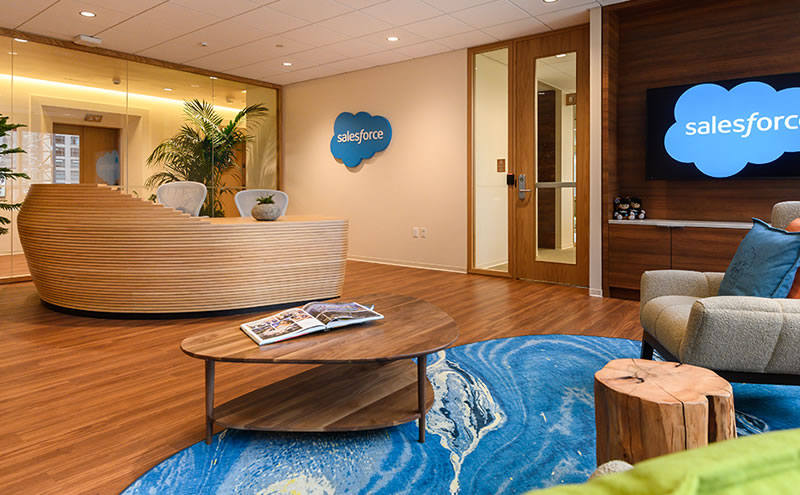 Revenue and EPS Estimates
The company estimates quarterly revenues of $4.9 billion and non-GAAP quarterly earnings per share of 67 cents. In percentage terms, revenue is expected to show an increase of 22.6% from the same quarter last year, whereas earnings per share is expected to show a decline of 2.8% from the last quarter. The company has been delivering earnings surprise consecutively for the previous four quarters. In the last quarter, the company produced earnings of $0.70 per share against the analysts' estimates of $0.69 per share, delivering an earnings surprise of +1.45%.
Risks & Positive Factors
The company's stock started the year at $166.99 and closed at $207.53 on August 21, 2020, returning a gain of about 24% YTD. Big companies like Amazon, Southwest Airlines, Walmart, Adidas, etc, use Salesforce's CRM software products. The company, with its excellent services, has been able to retain its existing, big customers, providing a reliable revenue stream for Salesforce. The company's increased revenue in the second quarter is due to strong demand for digital transformation in companies. Also, the company provides integration of its products with other products already used by the companies, which is an added advantage for Salesforce. The integration of its products allows Salesforce to acquire more customers, resulting in growth in revenues and market share. Moreover, the recent acquisitions of Salesforce.org and Tableau are predicted to have contributed to the company's growing revenues in the second quarter.
Coronavirus outbreak and the resulting drop in digital infrastructure spendings by small businesses might have caused a negative impact on its top-line, which is yet to be seen in its earnings report. Also, ERP giants like Oracle and Microsoft are expected to give stiff competition to Salesforce. The company's growing overseas investments in data centers might have also diminished some of the company's profitability in the second quarter.
---