3 Best Energy Stocks to Buy For 2022
I will highlight three stocks that have shown great fundamentals and can increase revenue even during a recession.
---
I don't often make stock recommendations. But the pace of inflation and the rising gas prices in America made it imperative that I point out to you some of the best stocks you can buy to beat inflation. Some of these stocks lie in the energy sector. This is a very volatile sector. During the pandemic, it received a beating with low demand and low energy costs. But last year, there was a resurgence that made the energy sector very vibrant. The increased demand for energy spurred that resurgence.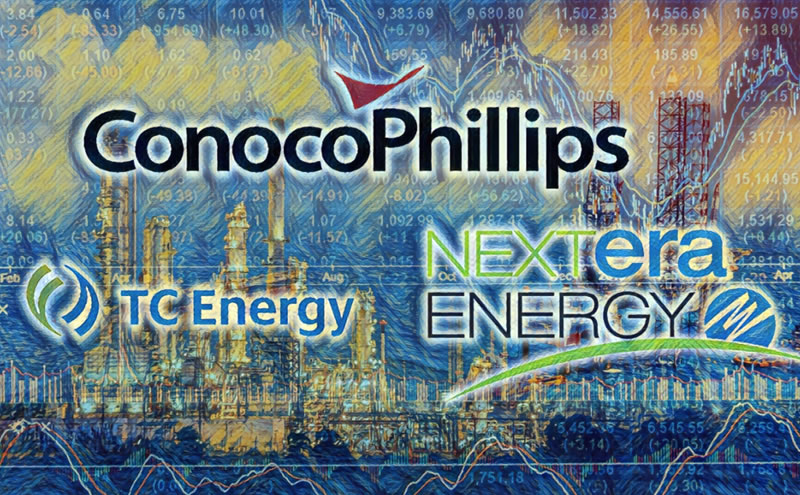 There are hundreds of public companies whose business is to produce and distribute energy. But I will highlight three stocks that have shown great fundamentals and can increase revenue even during a recession. Those energy companies are ConocoPhillips (NYSE: COP), NextEra Energy (NYSE: NEE), and TC Energy (NYSE: TRP). I believe these stocks are good buys and worth any investment portfolio.
ConocoPhillips (NYSE: COP)
ConocoPhillips is a global company with offices in several major cities worldwide. It is a diversified producer of oil and natural gas. It uses several methods, all of which make it cost-efficient, to produce oil. Shareholders love ConocoPhillips for its low operating costs ($30 per barrel to supply oil) and increasing revenue. In 2021, it made two high-profile acquisitions - Conchoh Resources and Shell's Permian Basin assets - making the company more competitive by increasing its scale and enabling further cost reductions.
The company has a solid balance sheet that complements its low operating costs. Moreover, its low leverage ratio also backs its investment-grade bond rating. Therefore, this has given the company lots of leeway to weather periods of low oil and gas prices.
According to analysts and investment strategists, ConocoPhillips will generate significant cash flow in the future due to its low operating costs. Therefore, it has been estimated that by 2031, it can generate $80 billion in free cash flow if energy costs stay above $50. In addition, the company has said that it anticipates returning all revenue to shareholders in the future.
NextEra Energy (NYSE: NEE)
NextEra Energy is an electric utility company that is headquartered in Florida. It has also diversified into producing renewable energies like wind and solar energies. The clean energy developed by the company is sold to other utility companies or end-users.
What I love about NextEra is that its businesses generate stable cash flow. The power it sells and distributes is by government-regulated rates and fixed-price customer contracts, and it still makes good profits. Its business model has shown strong resilience because the demand is strong.
This company has one of the best financial profiles for electric utility with one of the highest credit ratings through sound business practices. This is complemented by a high credit rating by its peers. In addition, it has consistently been paying dividends to shareholders, making this company a good choice.
TC Energy (TSE: TRP)
Your energy portfolio is incomplete without adding TC Energy. This is one of the largest natural gas pipeline operators in North America and a leading oil exporter in Canada. The company has also diversified into power production in Canada.
The company's energy business generates stable cash flow. It has a low-risk business model comprising fee-based contracts and regulated rates that enable it to generate revenue in any business environment.
It had a dividend payout ratio of about 180% in 2021 and has been consistent with this for a long time. In addition, it has a high credit rating in the pipelines sector. Therefore, it has the financial flexibility to expand its pipeline network and increase dividend payouts continuously. These factors make it one of the lowest-risk companies in the energy sector.