Cathie Woods Is In A Mess Right Now
Pandemic superstar fund, ARKK Innovation ETF, has been facing tremendous pressure as its stock continues to dip. Economic conditions and the losses recorded by its holdings have contributed to its woes. We believe buying the dip on ARKK is not wise at this time.
---
ARKK Innovation ETF, founded by Cathie Woods, outperformed several U.S equities in 2020 at the height of the pandemic. Its holdings in companies like Zoom Video Communications Inc. (NASDAQ: ZM), and Teladoc Health Inc. (NYSE: TDOC), made it a household name, and Cathie Woods became celebrated in investment circles. As a result, the company began to see billions of investment inflows. But now, she and her company are taking the heat as the pandemic bubble burst.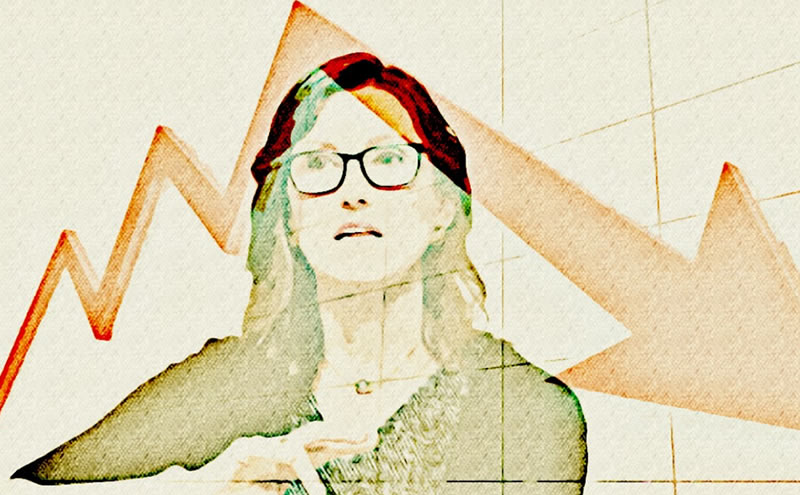 Since the beginning of this year, ARKK has been down 65%. It is about 76% below its February 2021 high. The fund is at its pre-pandemic low of March 2021, as it trades at $36.93 this afternoon, which was before $5.2 trillion was unleashed on the markets to support the economy by the Federal Reserve and Congress.
The big question, however, is: What Could Be Causing Cathie Wood's Woes?
Cathie Woods Woes
Well, she thinks her problems are from the Feds. She claims that the Feds are taking a very aggressive path of increasing rates. According to her, they are going the wrong way. She believes the global economy is in a recession, and the Fed is acting too late. But we tend to disagree with her. This is because funds like hers would make no money in a rising interest rate climate, and she should be aware of that from the get-go.
Among her woes is that the companies she invested in are facing losses.
For one, Cathie Woods has heavily invested in Coinbase Global Inc (NASDAQ: COIN), a global cryptocurrency exchange. The rising volatility and plunge in cryptocurrency prices have affected Coinbase's stock. It missed earnings estimates, and many feared the company's bankruptcy, which the CEO downplayed. Coinbase fell 28% after that. On Wednesday, Coinbase's woes compounded that of Cathie Wood's when it dragged down ARKK ETF by 8% and put it at the March 2020 low. Coinbase is the second-largest holding of the fund.
Teladoc (NYSE: TDOC) stock is also another example of what is behind the ETF's woes. Teladoc is among its top 10 holdings. Teladoc has fallen 60% since the beginning of this year alone. Its Q1 results were pitiful, and its guidance was lower for 2022. The company is being affected by negative trends in the mental health markets and the market for chronic conditions. Teladoc's losses have had a significant effect on ARKK ETF.
Another significant example is ROKU. ROKU (NASDAQ: ROKU) is the third-largest holding of ARKK ETF. However, during its Q1 earnings call, the company reported a deceleration in user growth, and its guidance for the second quarter of 2022 was lower. Generally, streaming companies like Netflix (NASDAQ: NFLX) and ROKU have faced many low subscriber numbers and pressures since the pandemic slowed.
ARK Innovation ETF is currently trading at $43.51. Down 56.25% YTD. What should investors do at this point?
Should You Buy The Dip In ARKK Innovations ETF?
The short-term prospects for ARKK are not promising. But things could change in the long term. The past impressive results of ARKK have made it attractive to many investors. Its present woes, though, do not make it a good idea.
Only a few months ago, in January, when the ETF dipped, many investors were worried whether that was the bottom. Then suddenly, it had a rally in February. But right now, it is down 50% from the February peak. So this time, investors could think that it would rally again and represents an opportunity to buy the dip for potential profits.
But ARKK has been dipping for three months now. 50% is no small number. Furthermore, we are facing uncertain economic conditions. So, we believe it would be wise to stay away from ARKK for now until conditions improve. For one, we only have the fund on our watch list. Nothing more.