A Shocking Discovery About Coinbase and How Coinbase is Faring This Year
Coinbase's fortunes' are tied to cryptocurrency prices, which have been falling. Investors are shy of buying Coinbase (NASDAQ: COIN). The challenges the company faces this year are many but it is preparing for a rebound.
---
To cut it short, 2022 has not been favorable for Coinbase Global Inc. (NASDAQ: COIN). You should be aware that the Coinbase stock is pegged to the price of cryptocurrencies. So, when their prices rise, Coinbase profits extremely. But when they fall, it is harmful to Coinbase.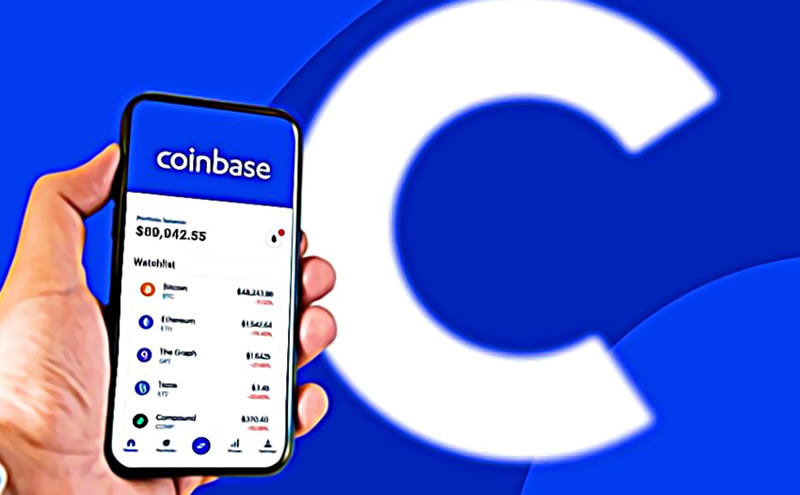 This year, due to rising interest rates and hikes in inflation, investors are flocking to more conservative assets. Volatile and riskier assets like cryptocurrencies are cast aside. Bitcoin has fallen 55% year to date, while Ethereum has fallen 70%. All these have triggered a massive sell-off in Coinbase stock. Coinbase has lost more than 80% of its value since it went public in April last year. It was worth $80 billion last year, but now it is worth $11 billion.
When the company announced its Q1 2022 results in May, it missed Wall Street expectations. So Coinbase is in terrible shape right now. But it has not seen the last of them. So we see more challenges for the company and its stock.
During the pandemic, Coinbase was driving on all gears. As a result, it surged 136% in 2020, and revenue grew by 545% to $7 billion in 2021. Although it recorded a net loss in 2019, that turned to a net profit of $300 million in 2020. In 2021, the net profit grew sporadically by 1025% to $4 billion. These are jaw-dropping growth rates. But since this year, that growth has slowed. This resulted from the loss of interest in cryptocurrencies, the drop in trading volumes on the platform, and the cost of overseas expansion.
Coinbase (NASDAQ: COIN) also earns much of its income from the fees its charges for transactions on cryptocurrencies. Unfortunately, monthly transaction volumes have fallen considerably. It was 11.4 million at the end of 2021, but during Q1 2022, the monthly transaction volume stood at 9 million. That was why Coinbase reported a loss of $430 million last quarter.
According to recent reports, Coinbase expects trading volumes and revenue to decrease this quarter, ending this month. The spillover would make more investors dump the stock. Moreover, this is likely to happen thanks to the fact that cryptocurrency prices are falling. The war in Ukraine is also not helping the company. These are pessimistic times, and Coinbase has a significant share of it.
But Coinbase says they are doing something about what is happening. It is heavily investing internally to ensure it is ready when the turnaround in cryptocurrency comes. Already, it has hired 1,200 employees this year. Also, it added Cardano to one of its stake offerings. Many cryptocurrency investors see Cardano outpacing Binance coin shortly despite the present crypto winter. Furthermore, Coinbase has launched an NFT marketplace to attract more traders to its platform.
But we wonder if this is enough. Already, there is an increase in competitive pressures. More exchanges with favorable offerings are flooding the cryptocurrency market. Apart from competition from Binance and Crypto.com, other new rivals include Robinhood (NASDAQ: HOOD) markets which offer free crypto trading, Cash app, and a host of fintech apps. Last year, Coinbase's market share in the market was 12%, but its market share has dropped to 8% this year. So the company is losing some grounds.
Furthermore, as a U.S.-based cryptocurrency exchange, it is facing tightening cryptocurrency regulations. The United States Securities and Exchange Commission (SEC) imposes stricter cryptocurrency accounting standards. In addition, it has expanded the definition of "securities dealer" to include cryptocurrency exchanges. The EU recently barred all anonymous cryptocurrency transactions. This will also adversely affect Coinbase's activities.
Despite the bumpy short-term challenges, Coinbase can still ride the storm. Its balance sheet is on a solid foundation. The company has more than $6 billion in cash and cash equivalents. Therefore, it has enough resources for product development and investing in the latest infrastructures. That is until cryptocurrencies rise again, which will not be long or it may never rise again. Only time will tell.
However, I have a major problem with Coinbase. If you check OpenInsider, Brian Armstrong, as well as many of the Coinbase 'insiders,' shamelessly sold off and dumped the Coinbase stock right after IPO. They took away the little fighting chance Coinbase may have had. Coinbase, which had had a 52-week high of 368 dollars is currently trading at 51 dollars. Now they have the audacity to mention a possible Coinbase 'bankruptcy,' in a "disclosure" while stating that they aren't responsible for any crypto they hold in their 'brokerage'.
My major conclusion from this is that Coinbase, and cryptocurrency, may be a huge scam all along (and this they knew). Why shamelessly sell off all of your company's stock if you believed it will be worth something?