A Look at Stocks Cathie Wood Owns. A Buy Now, Sell or Trade?
Here are some stocks the ETF owns that you can trade or invest in for the short term.
---
With Cathie Wood as CEO, ARK Invest Company made considerable gains in 2020 following the stock market's gains. Its flagship fund, the ARK Innovation ETF (ARKK),invests only in companies that show promise of being a "disruptive innovation." a product or service that has the potential to change the way we see the world using technology as an enabler.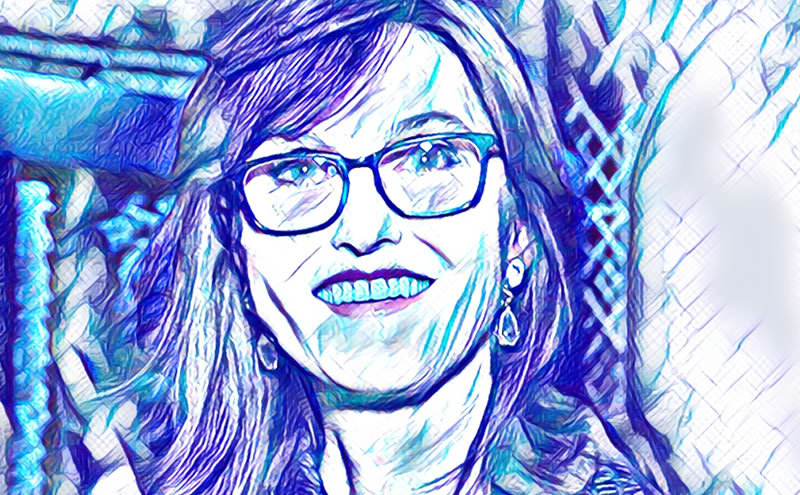 The ARK Innovation ETF has a growth of more than 152% in 2020, and by this, it beat the NASDAQ hands down, which only grew by 43.6%. But the story was different in 2021 when the ETF sharply underperformed the NASDAQ. By 2021, ARKK finished 24% in the negative while the NASDAQ rose 21.4%.
Here are some stocks the ETF owns that you can trade or invest in for the short term. I recommend trading these stocks because they've been seeing massive volumes lately. And most of them are away from their all-time highs. However, if I see any pointer towards long term investing in these stocks, I would review my stand soon enough.
1. Coinbase IPO
Coinbase (NASDAQ: COIN) is a cryptocurrency exchange that debuted on April 14 with a price of $250 a share. Its first day of trading saw the stock rise by 31.3% to $328.28 for a market cap of $87.3 billion. Currently, the stock is trading at 40% above its IPO highs. Still, recently the shares have been falling due to the enormous selloff in the stock market that also affected cryptocurrency exchanges.
With its stake in Coinbase, ARKK ETF has extensive exposure to cryptocurrencies.
2. DraftKings Stock
One of the popular online sports platforms that users can play online fantasy games with the opportunity to win cash prizes is DraftKings (NASDAQ: DKNG). Recently, digital sports betting has been legalized in the U.S, and the legalization is expanding into several states. Draftkings is poised to take advantage of this trend. Presently, DraftKings is below their 52-week highs.
The stock rose sharply by 11.2% this week.
3. Zoom Video Stock
One of the leaders in modern videoconferencing and video communications for both businesses and private use is Zoom Video (NASDAQ: ZM). The company provides a cloud platform for audio and video conferencing, webinars, chats, and other integrated apps that cut across different devices like desktop, mobile, and room systems.
Zoom video stocks tumbled on November 23 after the company reported revenues and earnings that just edged by estimates. This was disappointing because there was a high turnover of small business customers. In addition, many investors sold off their zoom stocks because of the slow billing growth.
This week, the Zoom stock was up 6%.
4. ROKU stock.
Roku stock (NASDAQ: ROKU) has fallen by as much as 75% from its 52-week highs. The company has been experiencing sharp weaknesses in recent months. This was exacerbated by a video streaming spat between the company and Alphabet Inc. But on December 8, that disagreement was ended when both companies signed a multi-year distribution deal that encompasses the Youtube app and the Youtube TV app.
Roku stock has held steady since December.
5. Block Inc.
Block (NYSE: SQ) is a cryptocurrency and digital payments leader. But the stock is 65% below its 52- week high, and signals say it might go lower. But according to the IBD stock checkup, Block stock is well below the 50th percentile, which is a sign of extreme weakness, mainly when there is a significant selloff in the markets. The IBD composite rating measures how qualitative the fundamental and technical stock metrics are.
Block stock was down 5% this week.
6. Tesla
Tesla (NASDAQ: TSLA) is ARKK's principal focus and portfolio. As a result, it has a weighting of 7.7% among ARKK's stocks. But Tesla has been skidding lately, and many analysts say it is still consolidating. With Elon Musk as the CEO, Tesla is a maker of electric vehicles, battery energy, solar panels, and other components for clean energy both in the home and offices.
Cathie Wood has set a five-year price target of $3,000 for Tesla stock, although it is presently trading at $800.77.
What do you think about these stocks? Would you add them to your portfolio soon?