These 3 Stocks Are Resilient In The Current Bear Market.
Running to safe stocks during economic turbulence is a hedge against severe market losses. Resilient stocks like P&G, JPMorgan Chase, and Caterpillar will give you profits in any economic weather.
---
Safe stocks have long been the haven of many investors when the market becomes bearish. Although they do this to avoid losses, that strategy is short-term. Every savvy investor knows that investing is about grabbing opportunities. As much as there may be high volatility in the market, some sectors or stocks are not bearish. In fact, for some companies, a 5-10 percent dip is just the perfect time to get it because it is certain to rebound the next day or week.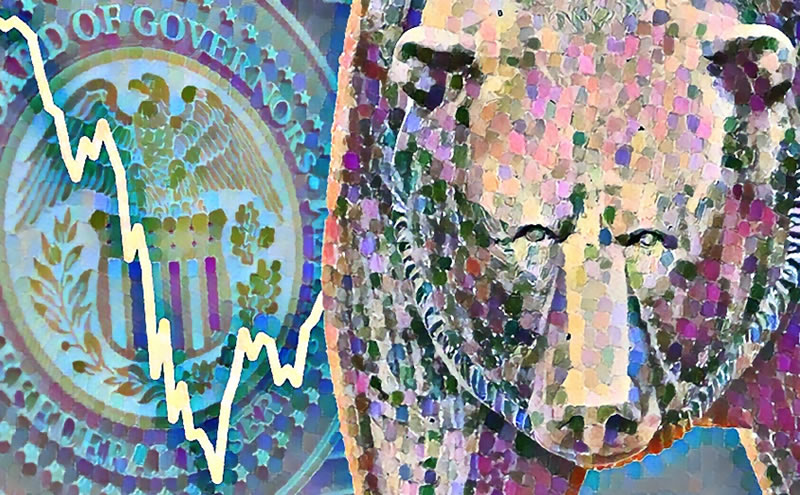 However, it is better to invest in stocks with good fundamentals instead of weaving in and out of stocks due to market eventualities. These stocks will always make gains in any economic weather because they are resilient. They could be safe stocks, growth stocks, or value stocks. I will highlight three resilient stocks that can help you make gains in any weather.
1- Procter & Gamble (NYSE: PG)
Many investors see P&G as a shelter from the rain. The 6 months-to-date chart shows a 3,4% gain fr investors holding on to P&G. This shows that even with the current volatility, I would still deem it fit to invest in this company.
At a market cap of $392 billion, P&G is a diversified, global company that has delivered dividend growth to shareholders for decades. It has many international brands like Luve, Oral-B, Bounty, and Gain. The company is in the consumer staples sector. It has been outperforming the S&P 500 and other company in the consumer staples sector for years. Last year, it surpassed the S&P by about 16% and its industry by 6%. That is why the stock has its head above water despite the era of high inflation, rising interest rates, and extreme volatility.
One optimism about it is that demand for its products is always positive no matter the market condition. In addition, the company has lots of free cash flow for share buyback programs and raises its dividends. It has been doing this consistently for 65 years. As a result, this is one of the best stocks you can have in a bear market.
2- Caterpillar Inc (NYSE: CAT)
While this stock 6 month-to-date chart shows a 2.25% dip, it's a great dividend stock. This means that if you really would have made a profit in CAT despite the market volatility because you would have been compensated with a dividend payout.
Caterpillar Inc is a company that makes equipment for several sectors, including oil and gas, construction, mining, agriculture, and many other industries. It has high exposure to the global economic trend, making its results flow with the times. I like this company because somehow, it has managed to be fairly stable and no fluctuation in price despite the current state of the market. More so, Caterpillar is known for being a "dividend aristocrat." It has continuously been paying and raising its dividends for the past 27 years.
Caterpillar is a very reliable holding. Presently, its revenue is increasing due to the rising prices of commodities, especially oil. So hold it in your portfolio for enormous gains in these inflation-prone times.
3- JPMorgan Chase & Co. (NYSE: JPM)
The last of our resilient stocks is JPMorgan Chase & Co. JPM is the largest bank in America by market capitalization, with a capitalization of $357.91 billion. Well, going by our 6 month-to-date principle, JPM may not have been included in our list. This is because this stock has traded down by 29% already despite its domination of the banking sector.
This situation is unusual. It has performed poorly this year due to the numerous economic and geopolitical headwinds it faces at a global bank. However, it is a proven fact that bank stocks do well in a rising inflation period. We do not know how long this inflation would last. Therefore, this is the best time to "buy the dip" on the stock.
Its Q1 2022 earnings were slowed down by wage growth. So, once that slows, we'll see the company posting stellar earnings as it has been doing for years. However, I noticed that the market had underappreciated its earning growth. This is because it is now trading at a normalized price-earnings discount of 26.4% with a price-earning ratio of 8.5.
Many Wall Street analysts say the bank has the best CEO in the industry in the person of Damie Jimon. The bank is known for being resilient in times of volatility and recessions. Furthermore, when there are high-interest rates, banks make lots of revenue. So, expect much more from JPM this year. This stock should be in your portfolio. So which stock are you considering holding in this period of high volatility?