Pandemic drives online revenue of Best Buy Co. to new highs in the third quarter
Comparable online sales in the U.S. skyrocketed more than 173 percent on a year-over-year basis.
---
Best Buy Co. Inc. (BBY) on Tuesday reported better-than-expected financial results for the third quarter, mainly driven by strong digital sales due to the pandemic. Demand for laptops and other computer accessories increased in the quarter as more people started working from home during the lockdowns.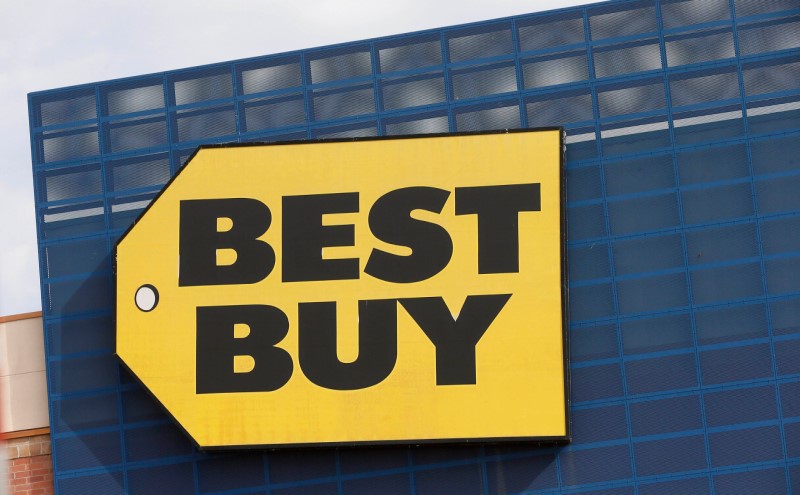 The Richfield, Minnesota-based consumer electronics retailer reported earnings of $391 million, or $1.48 per share for the quarter, up from $293 million, or $1.10 per share in the same period of 2019. On an adjusted basis, profit rose to $2.06 per share, significantly higher than $1.13 per share in the year-ago quarter. Analysts polled by FactSet were expecting Best Buy to report adjusted earnings of $1.71 per share.
Revenue for the quarter came in at $11.85 billion, translating to an increase of 21.4 percent on a year-over-year basis, and higher than the $11 billion forecasted by analysts.
Chief Financial Officer at Best Buy, Matt Bilunas said in a statement "while the demand for the products and services we sell remains at elevated levels as we start the fourth quarter, it is very difficult for us to predict how sustainable these trends will be due to the significant uncertainty related to the various impacts of the pandemic."
Same-store sales in the quarter increased to 23 percent, while analysts on average were looking for a growth of 13.6 percent. Moreover, comparable online sales in the U.S. skyrocketed more than 173 percent on a year-over-year basis.
Best Buy (NYSE: BBY) shares fell more than 6 percent in the mid-day trading Tuesday despite beating the consensus forecast for Q3. The stock is trading on a heavy volume of 8 million shares, as compared to the daily average volume of about 2.43 million shares. Overall, BBY stock did well in recent months. Its share price has jumped nearly 30 percent on a year-to-date basis.
---