My Long Term price target for AMD stock
In this article we will examine the company's performance and what my team and I think about its future moving forward. 
---
Advanced Micro Devices ($83.68|-2.80%) stock is down 46% year-to-date. But this week, it rose by 5%. Despite its poor performance in the market this year, it has enjoyed solid quarterly revenues. That is why, after its last earnings call, it predicted a 60% increase in revenue for 2022.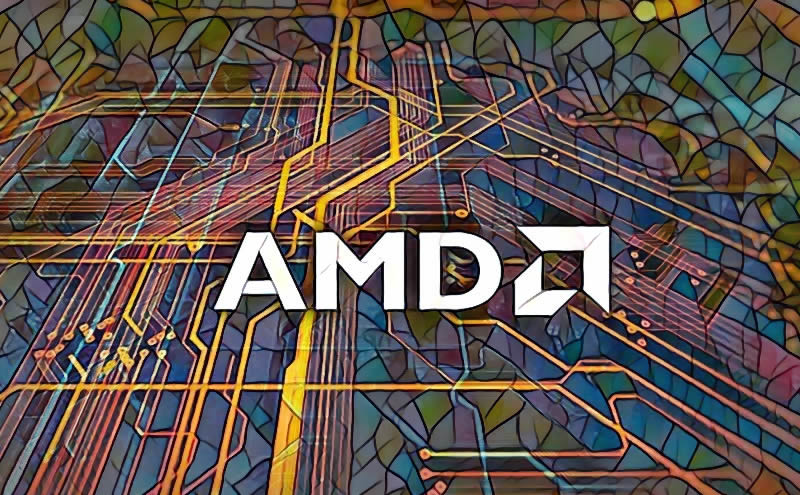 AMD is an American semiconductor company with headquarters in California. It develops computer processors and semiconductors for businesses and the commercial sector, with a lot of influence on the electronics industry. In addition, its equipment is used in the cloud, edge computing, and end-user devices.
Recently, the company has faced some headwinds. This includes inflation and interest rate hikes. There are also concerns that the company's investment in technology is not on par with its rivals.
How AMD stock has performed so far
The past four years have seen AMD give significant returns to shareholders. There has been a 568% increase in its share value between June 2018 and now. The returns have averaged 33% for the past decade, while the industry average has stood at 21%. However, the challenge for AMD has been for a shorter period. It has shed more than 46% of its value since January 2022, from its all-time high in 2021. We believe this is due to inflation and rising interest rates.
Despite the poor performance this year, many investors are bullish on the stock. As a result, the stock will become progressively overvalued over the coming months.
The revenue for 2022 has been stellar. The last quarter was the best-ever quarterly revenue. The revenue was $5.9 billion and represented a 71% yearly increase. The segments responsible for this stellar performance were cloud computing, gaming, automotive, and data centers. New CPUs were also released by the company, which drove the increase in revenues from PC devices. Its recent acquisition of Xilinx also contributed to the company's increased income.
Cash from operations saw a new high. It had $995 million last quarter, an increase from $822 million in Q4 2021. Management concluded that the previous quarter was a significant inflection point for the company. They now focus on scaling and transforming AMD. They foresee a strong demand for AMD leadership products and higher organic growth. That is why they are predicting revenue of $6.5 billion for the second quarter of 2022. Management also expects approximately $26 billion in revenue for the entire year of 2022.
Our AMD's Stock Price Targets
Tech stocks are facing a lot of headwinds this year. First, the Fed will make more interest rate hikes, affecting tech companies more. That is why investors are wary of tech stocks right now.
But based on the analysis by our team of experts, we believe AMD stock is a buy right now. I would place it as a strong buy. And in our team of 5, just two experts have "hold" opinions on the stock.
Right now, the stock is trading at $81.11. The consensus view among our experts is that there will be a significant rise in the stock. They foresee a 40% rise to $143. Two experts projected a rise of about $205 or even more. Only one expert had a much lower rating for AMD. He said it will only rise to $111. But overall, we think that the stock is an excellent long-term investment. The predictions for the next year will see the stock have a 50% growth till July 2024.
Algorithms that project stock increases say that over the year 2025, the stock price will rise to $213. The five-year forecast projects a rise to $280. We don't have projections for 2030 yet. But you must note that algorithmic predictions can be wrong. Macroeconomic conditions for making those projections might change over the long term. Your risk profile, market expertise, goals, and portfolio size should influence your investment decision.