Are You Currently Watching These Semiconductor Growth Stocks? Don't Let Them Run Away
The factor contributing to the high returns is the increasing shortage of chips.
---
In 2021, the semiconductor sector stood out as one of the best performers. Some ETFs in this sector recorded good results of 44%, while the S&P 500 had a return of 27%. Many analysts expected these results because of the trend toward digitizing consumer goods.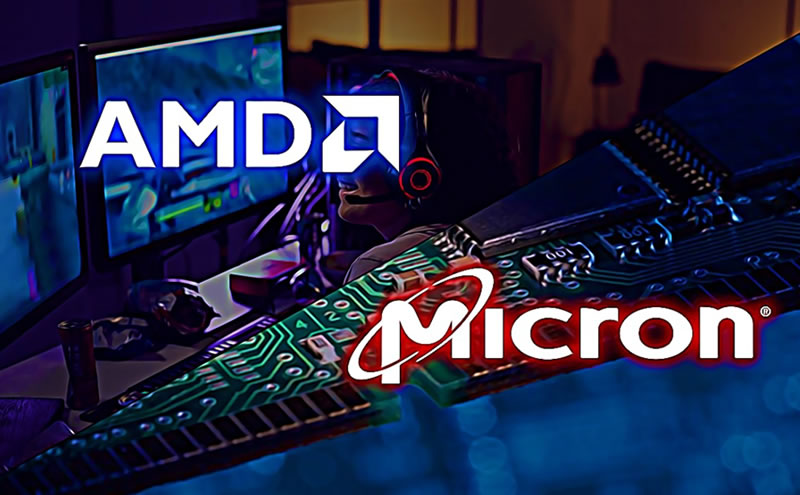 Another factor contributing to the high returns was the increasing shortage of chips due to the pandemic-induced global shutdowns. The years 2020 and 2021 were more affected. Therefore, the supply shortage resulted in higher semiconductor prices, which boosted manufacturers' profits. We believe this trend should continue this year.
The possibility is strong that the semiconductor sector would outperform the S&P 500 again this year. The S&P 500 is expected to return 9.6%. In this article, I present to you two semiconductor chips stocks, Advanced Micro Devices (NASDAQ: AMD) and Micron Technology,(NASDAQ: MU), that could grow by 61% and 103%, respectively.
Advanced Micro Devices (NASDAQ: AMD)
AMD's semiconductors are among the most sought globally. The company's semiconductors drive a wide range of applications, including data centers, gaming, and advanced technologies like virtual reality and artificial intelligence. The full-year earnings report released on February 1 was record-breaking ($16.4 billion),along with the earnings per share ($2.7). That was why analysts on Wall Street had to upgrade the stock.
AMD has good fundamentals. The company's semiconductor chips are behind popular consumer products like Microsoft's Xbox and Sony's Playstation. It even had a deal with Tesla in 2021 to produce chips for the infotainment systems in Tesla's Model S and Model X electric vehicles. The automotive industry would be a growth driver for AMD in the future due to the increasing shift towards electrification and autonomous driving. These devices need advanced computing hardware.
AMD's profitability benefitted greatly from the chip shortages and higher prices of 2021. In addition, it recently acquired Xilinx for $35 billion, representing an investment into a growth opportunity that would propel AMD into the leading role in manufacturing adaptive and high-performance computing chips. This will significantly increase its product portfolio and market share.
The prospects for AMD are so bright that Rosenblatt Securities, a Wall Street firm, estimates that its stock could rise to $200 this year, a growth that would beat the S&P 500 six times. The price currently stands at $128.23.
Micron Technology (NASDAQ: MU)
Micron Technology's products also have a high demand like AMD despite serving a different market. The company manufactures memory and storage chips for data centers and personal computing applications. Also, it will be involved in making advanced hardware for the automotive industry and 5G technologies.
Micron Technology is at a good advantage in the market. Companies have pushed to migrate their operations online, creating an ever-increasing need for cloud solutions. Therefore, managing and storing data in data centers have become central. Micron Technology chips will be behind these data centers.
But the most exciting sector for the company is 5G technology. Smartphones with 5G need double the memory and storage of 4G and 3G smartphones. In addition, the company is currently the leader in DRAM products. It is estimated that 5G smartphone sales would grow by 40% to 700 million units in 2022. That means the next few years will be an exciting one for Micron Technology. Analysts estimate that its revenue for fiscal 2022 would be $32.2 billion, a 22% growth, and its earnings per share $8.97, a 94% growth.
Rosenblatt Securities estimates its stock will rise to $165, a 106% growth. But they say that their estimate is conservative over the long term.