AMD stock: Morgan Stanley analyst sees a 25% upside
Morgan Stanley analyst Joseph Moore resumed coverage on AMD with an "outperform" rating and a $103 price target on Wednesday.
---
Advanced Micro Devices Inc has been a disappointment for its shareholders this year, but the pain is about to end, said a Morgan Stanley analyst in his bullish note on Wednesday.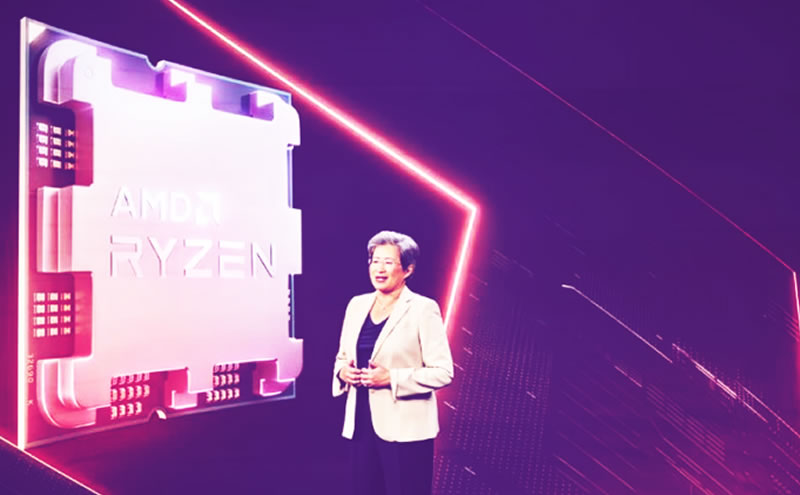 Joseph Moore sees upside to $103 a share
Joseph Moore resumed coverage on AMD this morning with an "outperform" rating and a $103 price target that translates to a near 25% upside from here.
The Morgan Stanley analyst attributes his constructive view to the chipmaker's data centre business. He also likes Advanced Micro Devices for its limited exposure to consumer markets.
"Overall, we are optimistic that the company's prospects in the data centre will provide enough growth to drive further positive estimate revisions over the next several quarters. Stock is now at a reasonable valuation and we see the risks as largely priced in."
Moore is also convinced that AMD will expand on its market share in PCs and cloud servers moving forward. The stock is down roughly 40% versus the start of the year 2022.
Why else does he like Advanced Micro Devices?
Other reasons that Morgan Stanley is bullish on the semiconductor company is its $49 billion acquisition of Xilinx that he believes will significantly boost profit and drive future growth. Last month, AMD reported market-beating results for its fiscal Q1 and raised its outlook for the full financial year.
According to Joseph Moore, the Nasdaq-listed company will see a 35% increase in its revenue from "notebooks" this year. The segment revenue, he added, will remain flat in 2023.
Shannon Saccocia agrees with the bullish outlook
On CNBC's "Halftime Report", Shannon Saccocia – the Chief Investment Officer at SVB Private – also agreed to the bullish call and said the AMD stock is currently trading at attractive valuation.
"We are looking at both valuation and the opportunity to gain market share. In PCs, they have a manufacturing advantage over Intel that's at least one year if not three years behind them in terms of manufacturing and the new chip cycle. And they're able to infiltrate servers as well as the PC space."
In gaming, she added, Advanced Micro Devices is second only to the market leader Nvidia Corporation. Therefore, the stock, to Saccocia, is compelling even with the "oversupply concerns" for the next year.
She owns AMD shares since mid-May. Wall Street, at present, also rates the stock at "overweight". The $136 billion company currently trades at a price to earnings multiple of 31.26.