AMD Is Still Resilient Despite Global Supply Chain Disruptions Persist
Since 2021, the semiconductor industry has been experiencing chip shortages. But the AMD CEO, Lisa Su, stated recently that the company foresaw the present industry problems.
---
What we have post-COVID are surging inflation and high-interest rates. These conditions have persisted. Supply chain disruptions expected to ease this quarter are also in the reckoning. That means life has not returned to its pre-pandemic levels.
The Biden Administration has been trying its best to ease the suffering. It has concentrated on strengthening infrastructure and freight transportation. But the problems of the supply chain go beyond just America. They are a global problem. For one, Ukraine has interrupted the supply of grains and wheat due to the war in that country. Ports are just reopening this week in Shanghai and other cities in China. The congested ports in the US are prolonged.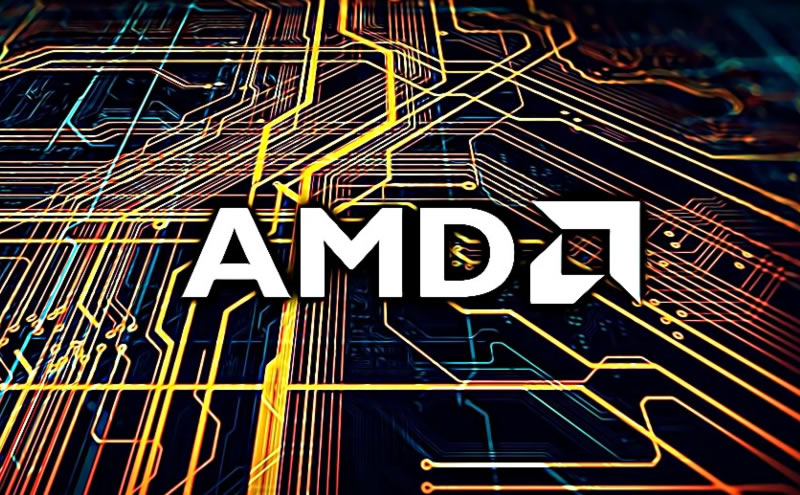 The essential thing is that people will suffer, especially the poor. Geopolitical issues have caused a shortage of basic materials. Due to suspected forced labor practices in Xinjiang, China, many international brands have boycotted Chinese cotton. The world's supply of wheat and corn has been significantly disrupted. Russia and Ukraine, which are at war, represent 29% of the global wheat supply and 17% of the global corn supply.
Crude oil has also followed the trend. It is now in limited supply. Russian oil imports, which are significant to Europe and the US, have been banned. This is increased oil prices. This is affecting the price of gasoline. Cotton, wheat, and crude oil are essential to basic human needs. While cotton is used to make garments, wheat serves as food and crude oil for gasoline and plastic production.
We were skeptical when analysts predicted that the supply chain disruptions would ease this quarter. Already, the war in Ukraine has disrupted semiconductor production. Neon, used for making semiconductors, is exported by Ukraine. Russia supplies 35% of global palladium, used for creating semiconductors. The search for alternatives will take time.
You can now see why inflation is escalating. It is like a chain reaction. Disruptions in one part of the world would affect other parts. Already, the lockdowns in Shanghai, which eased last week, have affected the flow of goods from China to the United States. The US economy has been hit badly. In Q1 2022, real gross domestic product (GDP) decreased by 1.5%. Some experts are even saying the US is in a recession. Stock market indices show that the market is in bearish territory. In addition, surging inflation and high-interest rates have contributed to supply chain disruptions.
It would take a long time for the supply chain problems to ease. Already, the second quarter of 2022 is about to end. But despite these problems, some companies have shown resilience.
Advanced Micro Devices, Inc., or AMD (NASDAQ: AMD), is an example. Advanced Micro Devices, or AMD, is a company that produces semiconductors. It also makes computer processors for businesses and the consumer market. Its other products include microprocessors, embedded systems applications, workstations, and motherboard chipsets.
Since 2021, the semiconductor industry has been experiencing chip shortages. But the AMD CEO, Lisa Su, stated recently that the company foresaw the present industry problems. They have been working on a strategy for it since 2017. This is due to the growth the company has been experiencing since then.
The company's foresight has paid off. While many semiconductor companies like Intel (NASDAQ: INTC) are complaining of reduced revenue, AMD saw growth last quarter. For Q1 2022, revenue was up 71% year-over-year. On a quarter-over-quarter basis, it grew 22% to $5.9 billion. Also, for the 2022 fiscal year, AMD expects $26.3 billion in revenue. This represents a 60% increase over 2021. The company recently acquired Xilinx, another semiconductor company, and the acquisition has been key to its phenomenal growth.
Also, AMD is poised to widen the competition Gap between rivals Intel. AMD's recent move to the NMC node highlights this fact, when the next Generation EPYC server CPU Genoa hits the computer market later in 4Q22.
It is remarkable that, despite the chip shortage, server processor revenue was one of the drivers of the company's recent growth. Year in and year out, it seems this growth keeps increasing exponentially. At the end of 2021, AMD has shipped over 1 million servers, putting it at almost 80 percent growth from the previous year, 2020. AMD is still on its road map of growth. This shows that the management has excellent foresight.