Alector, Inc: A stock with its eyes on the future
Alector develops innovative therapeutic approaches for treating neurodegeneration. It is a critical stage biotechnology company.
---
Everybody needs healthcare. With the Covid-19 pandemic unrelenting and coming up with different variants daily, biotechnology stocks are a good buy right now. As companies unravel new inventions in biotechnology, the outlook is positive. Biopharmaceutical companies like Pfizer (NYSE: PFE) and BioNTech (NASDAQ: BNTX) have stolen the spotlight since the pandemic started. But let us not forget Alector, Inc (NASDAQ: ALEC).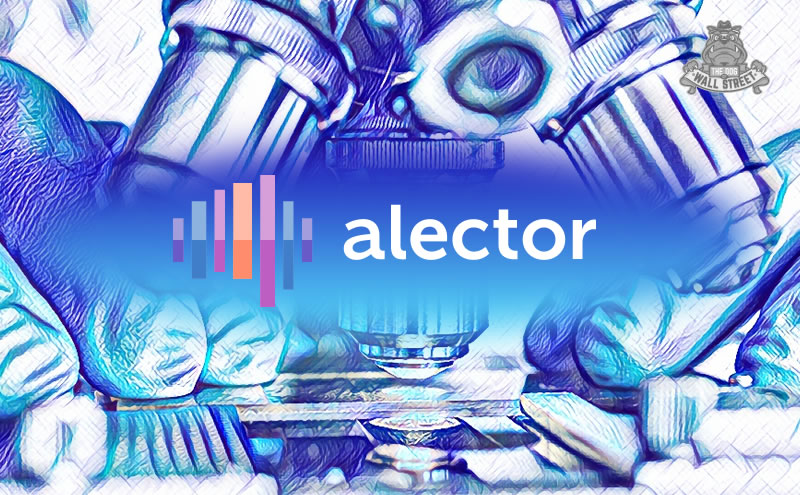 Alector develops innovative therapeutic approaches for treating neurodegeneration. It is a critical stage biotechnology company. The company's pipeline products like AL001, AL002, and AL101 counteract pathologies by restoring the brain's immune function. As a VC-backed company whose shares are currently a good buy at $21.75, the future outlook is good.
AL001 is a potential treatment for Alzheimer's disease, Parkinson's disease, and other forms of neurodegenerative diseases. At the same time, AL002, according to recent reports, which is being developed in collaboration with AbbVie, has shown promise as another treatment for Alzheimer's disease. Due to their innovative approaches, the company saw a whopping revenue of $182.4 million for 2021, about a 3000% increase in revenue compared to the $5.9 million income for the same period in 2020. AL001 is being developed in collaboration with GlaxoSmithKline Plc (NYSE: GSK) and is currently in clinical trials.
Investors are showing a lot of interest in Biotherapeutics companies. One of Alector's competitors, Verge Genomics, recently secured $98 million in new funding. In addition, Allergan recently inked an exclusive option to buy Lysosomal Therapeutics, another of Alector's competitors. Other competitors, Denali and Yumanity, are lucrative stocks.
Alector stocks are bullish both for medium term and long term basis. After the revenue reports in September, analysts delivered a significant upgrade to their forecasts for Alector. Sales for the company are expected to increase next year, and the earnings expectations have also seen an upgrade. Analysts expect its earnings per share (EPS) to go up to $1.90 for 2022 and $4.60 for 2023. They believe the stock will reach a price target of $43.63 by 2022, with further upward growth expected.
Analysts and the market are bullish on Alector's stock right now because of its recent partnership with GlaxoSmithKline (NYSE: GSK). The collaboration, as earlier highlighted, will develop two monoclonal antibodies that will target various neurodegenerative disorders, and current news from Alector on the clinical trials for the antibodies suggests a positive response. Due to this deal with GSK, Alector's revenues could reach up to $1.5 billion for the coming year if it meets certain milestones in the rollout of the drugs. This is a "highly positive" development for Alector, and the market welcomed the news enthusiastically.
The bearish news for Alector has to do with the recent shakeups in the Alector's board and this made the market react negatively to it. As a result, two high-level executives, chief operating officer Shehnaaz Suliman and chief medical officer Robert Paul, will step down from their roles and only serve as advisors until this year. However, the markets continue to believe that this will not translate into a loss of focus.
Alector could be a minor player in the $300 billion biotechnology industry, but recent events indicate that it would continue to grow and carve its mark in the space for treating neurodegenerative diseases like Alzheimer's and Parkinson's disease. So right now, Alector stock is a good buy as we anticipate the New Year.