The Future of Cannabis Stocks in 2021
When is the right time to buy stock in the cannabis market? The time is now!
---
In 2018, the legal cannabis sector had an estimated $64.3 billion worth and is expected to grow by $29.7 billion in the next four years. As research develops on the benefits of cannabis, so does the popularity and accessibility thereof, which drives sales.
Cresco Labs (OTC: CRLBF) and Curaleaf (OTC: CURLF) saw an increase in their quarterly revenue in 2020, and they are not slowing down. This increase is because States across the country are legalizing the use of medical marijuana and decriminalizing it. Last month, the House voted on the MORE Act (Marijuana Opportunity Reinvestment and Expungement) with a 228-164 win to take cannabis off the federally controlled substances list. The bill hasn't passed the Senate, however with a Biden Administration and a Democratic majority on the Senate, it offers tailwinds for 2021.
So, when should you buy cannabis stocks? This is the year to be buying cannabis stock if you haven't already done so. With the increase in demand for all forms of marijuana, stock prices will see hikes.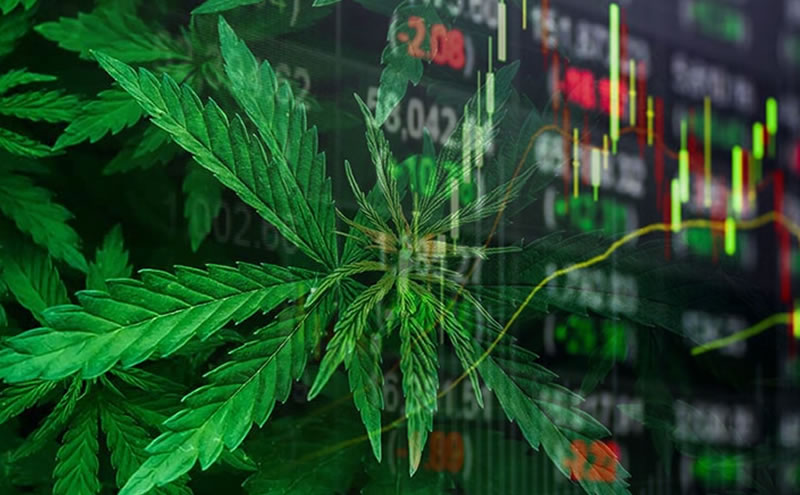 Aurora Cannabis
Aurora Cannabis (NYSE: ACB), a Canadian stock that saw many lows in previous years, will have an opportunity to see wins if they're able to rescale production and develop various products. They experienced a tough year in 2020, with operations scaled back and multiple staff layoffs. Aurora was also in the trenches when they almost got removed from the New York Stock Exchange earlier in the year. Aurora has the potential to drive sales, but it will be a long process if management can get their act together and run their operations more tenaciously.
Tilray
Tilray (NASDAQ: TLRY) started the year on a high, with nearly 9% in gains. This Canadian company can become more bullish, but for now, they have to wait for marijuana to legalize at a federal level, and exports will be allowed. Another positive for this pot stock is the merge between them and Aphria (NASDAQ: APHA), which makes them the largest cannabis company worldwide. This merger will allow them to be one of the biggest competitors in the cannabis market once federal law changes. Tilray will be a good investment in the long term, but it's best to wait it out for a while to see how the merger affects the company after the transaction has been completed.
What's Next in 2021
We can only hope that laws will change sooner rather than later, and Canadian cannabis companies can begin to export their products into the US legally. Until then, believers in cannabis stock should keep the faith, as 2021 can prove to be a momentous year for them.
---