Is Netflix a Buy?
The COVID-19 stay-at-home quarantine caused Netflix subscriptions to go into hyper speed as the company posted 110% subscriber growth in the first half of 2020.
---
Shares of Netflix ($628.29|-0.87%) took a tumble last month and dipped below $500 per share, showing a rare dent in what previously seemed like an impenetrable armor that they wore. The perceived stumble by the video-streaming behemoth was based on soft guidance by executives for the remainder of 2020, citing the COVID-19 pandemic and an unstable environment. Investors took that to mean that bad news is certainly on the way for Netflix, as their estimated subscriber growth for the third quarter was only about half of what Wall Street projected.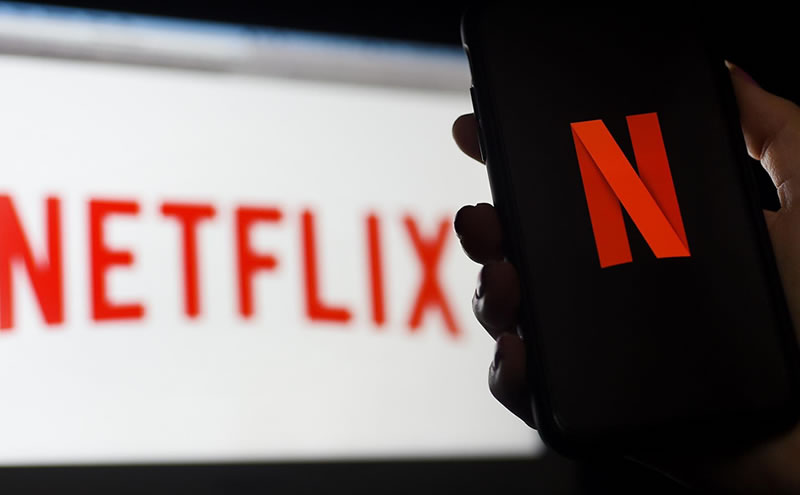 Netflix is estimating a lower than normal subscription growth in the third quarter but investors should not look at this as a bad thing. The COVID-19 stay-at-home quarantine caused Netflix subscriptions to go into hyper speed as the company posted 110% subscriber growth in the first half of 2020. Who else is left out there? The answer may shock you.

Netflix prides itself on being an international growth company. Sure, a majority of its users are in America with 193 million subscribers or just under 60% of the population. But in other emerging markets around the world, Netflix barely has a 10% market share in any other major country. If Netflix can match the 60% market penetration in other major populations, the sky could be the limit for their revenue growth.
So what could go wrong for Netflix? Well, COVID-19 has shut down productions around the world for television and movies, with the industry just starting to slowly re-open in the last little while. This could cause a serious backlog in work and delay some of the bigger releases until 2021 or later. If a second wave of the coronavirus hits America or elsewhere, film production could be shut down entirely for the foreseeable future, something that would definitely put a dent in Netflix's original programming.
What about that other company? Perhaps you have heard of them: Walt Disney. The entertainment behemoth is quickly catching up to Netflix in subscribers as they have added 60 million new subscribers in 2020 alone. Disney just announced that they will be streaming the new Mulan movie which was supposed to hit theaters but will now be a direct to Disney+ release. The one major advantage Disney has over Netflix is there nearly endless intellectual property supply, from Star Wars to 20th Century Fox to Marvel to of course Disney's original works. Netflix spends billions of dollars a year producing new shows and movies, whereas Disney has a revolving door of classic shows and movies they can draw upon. In the end, there is probably enough of a digital space for both of these companies to co-exist. After all, they are two very different target audiences they are trying to attract.
Investors interested in getting into Netflix may currently have a small window to buy in before the stock shoots back up. The soft guidance sounds bad, but the silver lining is that soft guidance is always easy to beat come earnings season. There is a rumor that the low estimates are meant to be an easy first win for new Co-Ceo Ted Sarandos, boosting investor confidence as the company transitions away from Reid Hastings being the man in charge. Either way, the future is still bright for Netflix as they begin their global reach into new markets. Investors should keep an eye on the stock, and take a long look if the stock price dips again due to a second wave of COVID-19. It may be the last chance investors get for a very long time.
---