Is Microsoft a Buy?
Microsoft has its hands in a lot of cookie jars so to speak, but at its current stock price, is there any way that the tech giant is over inflated?
---
There are few names more prominent and imposing in the world of tech than Microsoft (NASDAQ:MSFT). While Apple (NASDAQ:AAPL), Alphabet (NASDAQ:GOOGL) and Facebook (NASDAQ:FB) get all of the headlines, Microsoft quietly goes about its business creating a $1.5 trillion juggernaut that dominates the computer software industry, cloud computing industry, and even the video game industry. Yes Microsoft has its hands in a lot of cookie jars so to speak, but at its current stock price, is there any way that the tech giant is over inflated?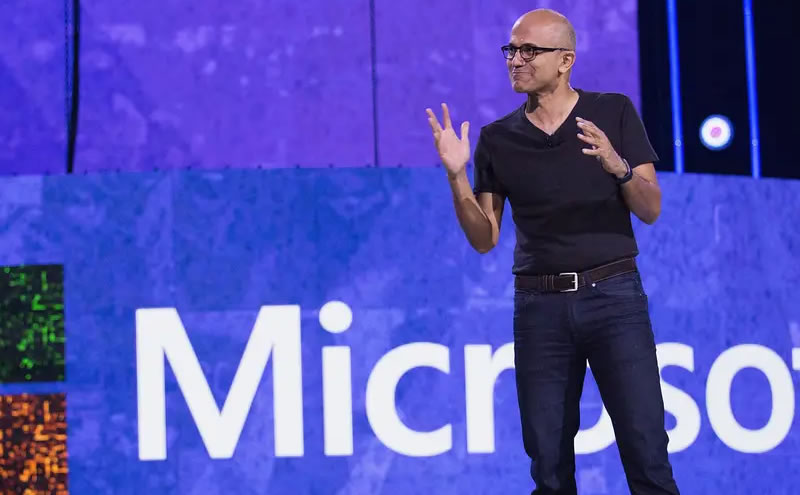 Microsoft's most recent earnings call last month reported a lackluster 47% growth in revenues from its Azure cloud platform. Yes, 47% is considered lackluster for a product that has not been below a 59% increase in revenue since 2016. In a year where it has been normal to see drops in revenue streams as companies try to cut costs wherever they can, we saw a similar drop in revenues for Amazon's (NASDAQ:AMZN) AWS, or Amazon Web Services. Investors will want to watch next quarter to see how Azure rebounds from this dip in revenues. If revenues fall again, Microsoft will need to explain why, especially as we slowly recover from the novel coronavirus pandemic. If revenues bounce back, we can probably attribute the dip as anomalous and chalk it up to COVID-19 related cost cutting by Microsoft clients.
Looking ahead into September, Microsoft is releasing their first mobile phone since the company ended their Windows phone program in 2017. Mobile phones have been largely considered a lost cause for Microsoft, especially after their failed buyout of Nokia back in 2013. The company has lagged behind Apple, Google, and Samsung in the mobile phone sector, but the new offering of the Surface Duo phone is turning some heads. The phone is essentially an Android tablet with phone capabilities, boasting two different screens with Surface pen compatibility. The phone will run with Android compatibility as well as Microsoft's familiar 365 ecosystem. Priced at $1,399.00 it is a direct competitor to the iPhone and Samsung Note 20 Ultra. It does remain to be seen how the public will view Microsoft's attempt at another phone, especially since Apple, Samsung, and Google have much of this industry cornered.
Holiday season 2020 will also feature the launch of Microsoft's new XBOX gaming console: XBOX Series X. After Microsoft revealed a 65% spike in XBOX sales during the COVID-19 quarantine, the new hardware console will be music to gamers' ears. The company also announced that as of April they already had 10 million paying XBOX Live Game Pass subscribers, a nice bit of recurring revenue for Microsoft.
Microsoft has amazing financials, with a stellar balance sheet that has $136 billion in cash on reserve and a Return on Equity of over 40%, Microsoft is a cash making machine. That does not necessarily mean the stock price is fairly valued though. With Microsoft rumored to be in the running as one of the companies that will end up buying Chinese social media app Tik Tok, it could just be another revenue stream that Microsoft is able to capture. Investors who are looking to buy Microsoft may want to hold back until closer to the next earnings report to monitor Azure's performance and the initial demand for the Surface Duo. Microsoft seems fairly priced now, and it remains to be seen how Wall Street will react to a TIk Tok buyout. It could go well like with LinkedIn or poorly like with Nokia. Bullish investors should keep their eyes out for any upcoming dips to take small bites of Microsoft, as the stock does not seem like it has the momentum to go much higher in the short term.
---