Alphabet Inc. expands investments in India with the launch of Kormo Job and digital classroom services
Alphabet to get a minority stake in Policybazaar and also invest in Bengaluru-based ShareChat.
---
Alphabet Inc. (NASDAQ: GOOGL) CEO, Sundar Pichai said last month that the company is interested in expanding its footprint in India. To that end, the third-largest Asian country will see roughly $10 billion in investments from Google in the upcoming five to seven years.
Sources confirmed on Wednesday that Alphabet has already started implementing its announced plan as it launched Kormo Jobs in India. The job search application, as per Google, will help millions in India to land entry-level jobs. India is currently the world's 2nd largest internet market. The launch of Kormo Jobs in India, therefore, will also help Alphabet pose a fiercer competition to Microsoft's LinkedIn.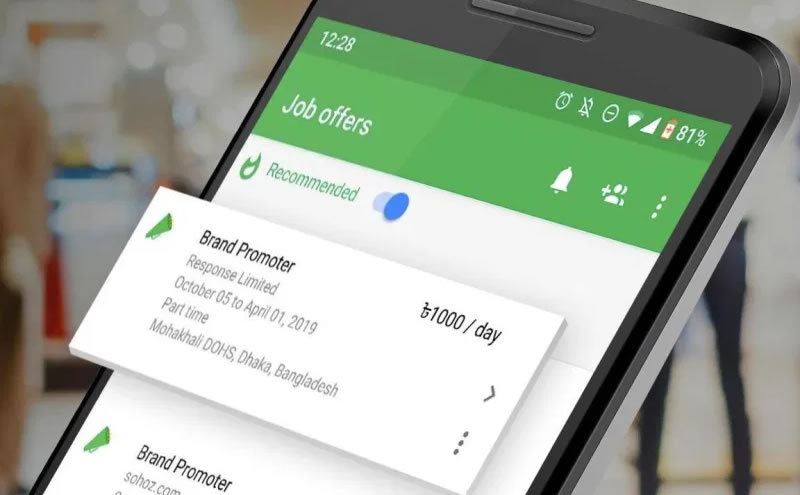 Alphabet Inc. to get a minority stake in Policybazaar
Earlier this month, Google had partnered with Maharashtra state, one of the largest in India, to launch its digital learning platform that it said will cater to more than 20 million state-wide students and teachers. The digital classroom services marked the company's latest push in India's education sector.
Also in August, Alphabet expressed plans of taking a minority stake in Policybazaar, an online insurance platform that is backed by the Japanese multinational conglomerate, SoftBank. As per the sources, the U.S. tech giant is expected to invest up to $150 million in Policybazaar that will get it a 10% stake in the insurance platform. SoftBank, on the other hand, currently has a 15% stake in it but is likely to partially withdraw after Google's investment.
The American multinational was recently rumored considering an investment in ShareChat; a social media startup based in Bengaluru. ShareChat is currently negotiating with several technology companies and investors in hopes of raising a total of $150 million to $200 million. Google is committed to taking a piece of the global 5G network as well. It partnered with Qualcomm, and Nokie Technologies last week to invest $230 million in HMD Global in a bid to ramp up the production of its 5G devices.
Alphabet Inc. revealed its 1st ever decline in revenue in Q2
The impact of the ongoing Coronavirus pandemic, however, has been significant on the California-based company. It published its earnings report for the second quarter on 31st July that highlighted its revenue to have plummeted for the 1st time in history. Alphabet made an about $850 million donation in March to help enhance the global COVID-19 response.
Alphabet Inc. generated a revenue of $38 billion in the fiscal second quarter, including $3.8 billion from YouTube advertising. Its per-share earnings printed at $10.14 in Q2. Its earnings and revenue in the recent quarter, however, came in stronger than what the analysts had anticipated. Alphabet Inc. closed the regular session at $1,544.61 per share on Wednesday. On a year to date basis, shares of the company are currently more than 15% up after recovering from a low of $1,054.13 per share in March when the health crisis disrupted its global operations.
At the time of writing, Alphabet Inc. has a market cap of $1.05 trillion and a price to earnings ratio of 34.93.
---